Commercial Glass Repair in Alpharetta
Glass, for all its beauty and advantages, is susceptible to scratches and discoloration. With our Alpharetta professional glass scratch removal services, you won't have to worry about causing any damage to your glass. If you attempt to fix your glass yourself, you risk making things worse by cracking or breaking your glass.
Scratches can be effectively removed using our industrial-grade equipment and cleaning products. No matter how minor or extensive your glass scratches are, we can effortlessly buff and polish them away. Then, glass surfaces are completely cleaned once any scratches have been removed. All the products we use are safe and environmentally friendly, so you don't have to be concerned about the safety of your staff or customers during our service.
At Ross Property Services, we have years of experience removing scratches from glass, so you can be sure that they will look new and sparkle like never before. Alpharetta, GA residents, and businesses can count on us for top-notch glass repair and a satisfaction guarantee on all our services! Give us a call to learn more about our glass scratch removal services.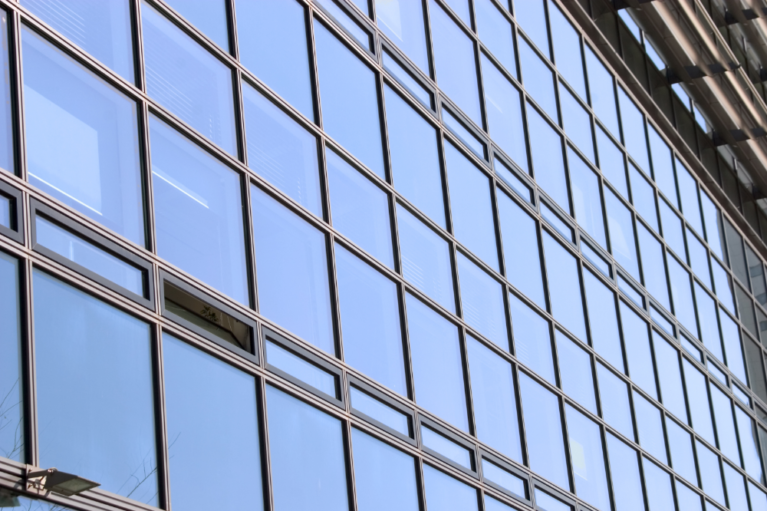 Commercial Glass Repair
Alpharetta, GA
Large glass panels are frequently used as construction materials in contemporary commercial buildings because of their advantages. These panels can be modified to enhance their visual, acoustic, and thermal properties. Double-paned glass is common on building exteriors to help with energy efficiency and keep out the sun's harmful rays. Tinted, frosted, and plexiglass may be found in building interiors for different windows, walls, and doors. A wide range of glass types can be used according to your organization's needs. Scratches can be caused by careless or untrained cleaners that use metal scrapers or maintenance work in the vicinity.
Learn More