Commercial Glass Repair in Dunwoody
If you've recently discovered that your glass door or window has sustained damage, you're probably wondering whether you'll need to have the whole thing replaced. Thankfully, repair services for glass scratches can restore your window so they look nearly brand new at a fraction of the price. This can save you from the hassle and cost of having to replace the glass while restoring the pristine look of your property. At Ross Property Services, we provide comprehensive glass restoration services and solutions to remove scratches from all kinds of glass surfaces.
Our team can restore glass from even the worst kind of damage for just a fraction of the cost of replacement. Our technicians can remove scratches from normal, tempered, and laminated glasses on the following kinds of surfaces:
Windows
Doors
Mirrors
Storefronts
Plates
We've saved plenty of commercial property owners from huge replacement costs through our glass restoration services. With a deep understanding and experience in the field, our team can apply glass restoration on all kinds of glass to eliminate imperfections. We can renew your glass from damage such as:
Graffiti scratches
Deep scratches
Water spots
Hard mineral stains
Welding marks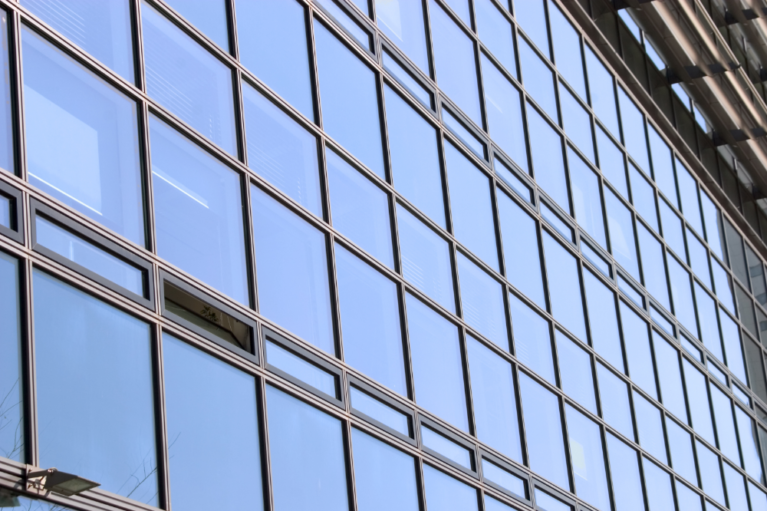 Commercial Glass Repair
Dunwoody, GA
If you find that your business is interrupted because of scratches or other damage on windows or doors, the first thing you have to do is to secure your place of business. Our team can provide you with quick emergency repairs and board-up services for your business. The two most common causes for commercial windows getting scratched are: Work that takes place too close to the glass & technicians using scrapers to clean the glass. Unfortunately, scrapers are regularly used by technicians when cleaning debris from windows, but this only contributes to the damage dealt. This practice is hotly debated in the window cleaning industry, where technicians find it difficult to clean windows without using scrapers.
Learn More