Roof Washing in Dunwoody, GA
At Ross Property Services, we provide a wide range of cleaning solutions. No matter what kind of roofing you have, DIY solutions just won't cut it — you will need specific tools and equipment to ensure that your roof is cleaned properly.
Our professional team of cleaners can help you keep your roof at its best. You can count on our team to provide the right solutions at an affordable price. We can help you with the following:
Black Stain Removal: We use cleaning products that are specifically formulated to eliminate black streaks that can devalue your roof. Working with us means that you get both quality control and increased curb appeal.
Mildew and Mold Mitigation: Through our soft-washing technology, our cleaners can kill spores that come from algae, mildew, and mold. This will provide your roof with the long-lasting results it deserves.
Long-lasting Solutions: Our solutions aren't temporary. We've developed a way to keep impurities off of your roof for a far longer time. By working with us, you can expect results that will keep your roof looking its best for years.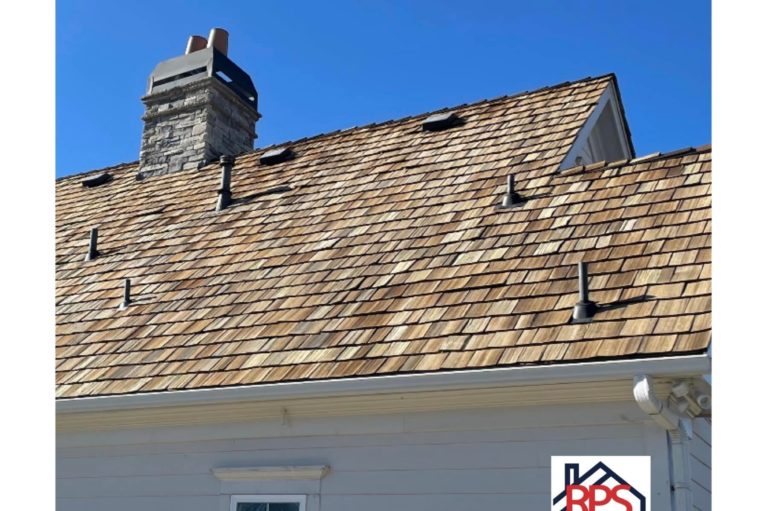 Residential Roof Cleaning
Dunwoody, GA
There are various types of residential roofing, and each one needs a different method for cleaning. At Ross Property Services, we can provide cleaning for a wide range of roofs, including: Asphalt Shingles: These come in fiberglass and organic variants. We clean these using a spray that's equal parts of water and solution attached to a garden hose. Metal Roofing: This is a low-maintenance option that only needs to be repainted once they start getting dull. These roofs can be easily cleaned using a pressure washer. Ceramic Tiles: The best way to clean your ceramic roof tiles is to have professionals carefully scrape off the algae, moss, and dirt by hand or using a trowel. Slate Shingles: Cleaning should be kept to a minimum; we can remove leaves, moss, mold, and rust while gently scrubbing your roof with a brush and gentle cleaning products. Wood/Cedar Shake Shingles: To remove impurities from your wooden shingles, we use three parts water and one part solution. This is then applied using a pump sprayer and left to sit for 15 minutes, after which we rinse it off using a hose.
Learn More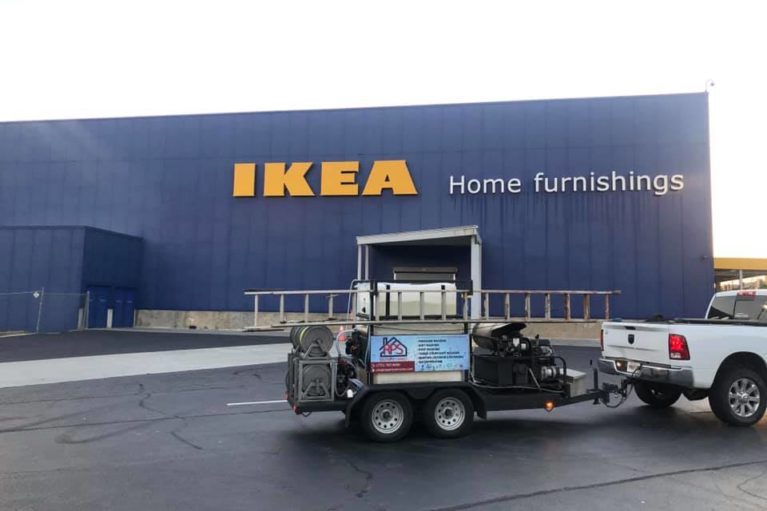 Commercial Roof Cleaning
Dunwoody, GA
There are different kinds of commercial roofs that require different methods for cleaning, which we can also handle for you. Some of the most common commercial roof types that we clean include: Thermoplastic Roofing: Using a water pressure of around 2,000 psi, we can rinse the surface of your roof, cleaning in sections using a soft bristle broom and a non-abrasive solution. EPDM Roofing: We use a lower pressure to loosen impurities from the roof. Once they're loosened, we then use soap to scrub away scuffs, mildew, and dirt. PVC Roofing: A soft-bristled brush and a cleaning solution made from mild detergent and water is enough to clean the surface of a PVC roof.
Learn More