Tennis Court Cleaning in Dunwoody
With tennis season fast approaching, now is the perfect time to renew and revitalize the look and feel of your courts. Ross Property Services uses the latest techniques in pressure washing without leaving swirl marks and streaks, leaving tennis courts fresh and safe to use. With a combination of gentle detergents and just the right pressure, our professional cleaners can remove unwanted items from your court, including mildew, dirt, algae, grime, mold. Our quick and easy process can restore the grip on your court while reducing the chance of slips and falls, making it safe for all players. By preserving your court's surface, you'll keep your investment safe while preventing cracks and damage.
We're a family-owned and operated company, which is why we love to work with both commercial and residential properties. If your home has a gorgeous tennis court that hasn't been used in years and is in dire need of a makeover, we're here to help you get started. Depending on the surface of your court, we can provide you with different options to make it spotless and look brand new. Providing your tennis court with basic cleaning and maintenance can go a long way, so let us help you keep it healthy.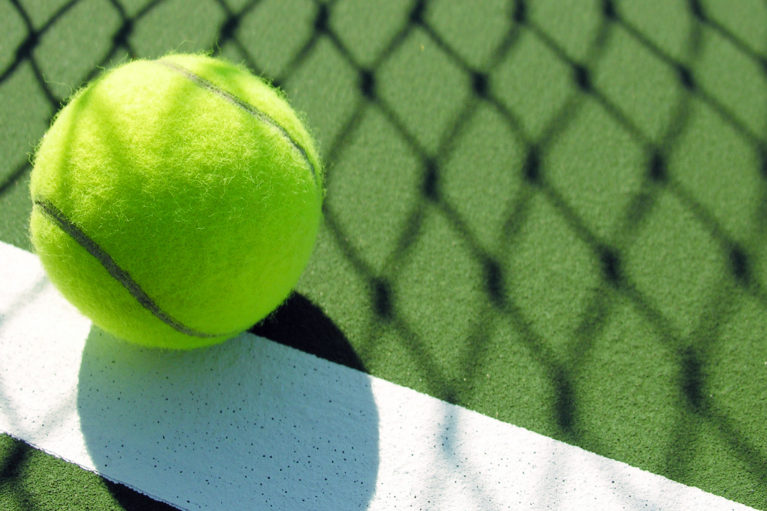 Professional Tennis Court Washing
Dunwoody, GA
Because tennis courts are mostly located outdoors, they will be exposed to the elements every day, which will eventually attract growth in the form of plant matter and moss. This can make your tennis court very slippery and dangerous, and regular cleaning just won't cut it — which is why you need professional pressure washing services. Cleaning courts (whether you have one or 10) can be a tedious job, and you'll need to take care that you don't damage the delicate surface below as you get rid of the growing matter above. The best thing to do is to call on experts, like our team at Ross Property Services, to get the job done right.
Learn More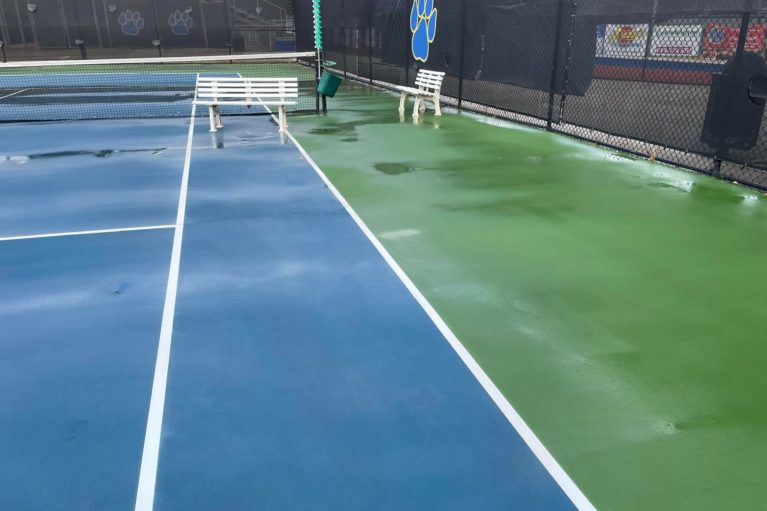 Tennis Court Maintenance
Dunwoody, GA
Once we get everything clean and spotless, there are a few things you can do to keep your court in tip-top condition: Clean your court regularly: Once a month should be enough but watch out for mildew and mold growing in shaded areas. Remove Water: If you see standing water, dirt can accumulate here and leave stains. Remove standing water before it has the chance to do so. Remove Foreign Materials: Pine needles and leaves are breeding grounds for mildew and mold. Use Proper Equipment: Only use hair-type or nylon brooms to scrub the surface to prevent damaging your tennis court. Repair and Resurface Professionally: To ensure that your court stays healthy, be sure to call on the professionals for maintenance and upkeep.
Learn More