Commercial Graffiti Removal Atlanta GA
Like most major cities, graffiti is a major problem in Atlanta. You can see it everywhere, from commercial and government buildings to public spaces and even to residential properties. If you've recently had your property tagged or vandalized, it can be difficult to know where to begin, especially considering the difficulty of the cleaning process.
SCHEDULE SERVICE
CALL US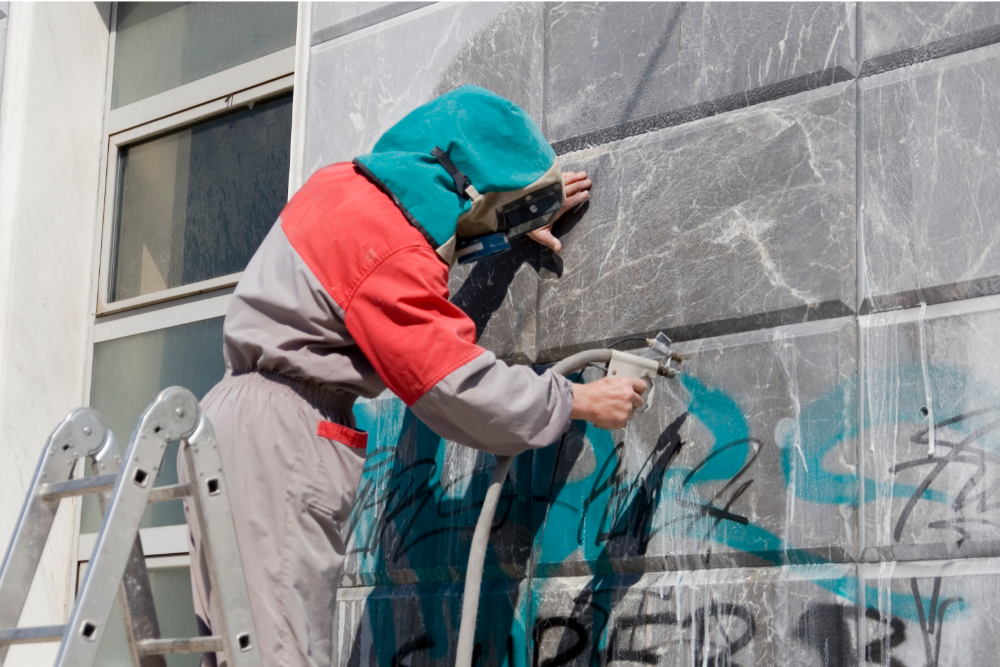 Why Is City Graffiti Removal Important?
Immediate graffiti cleanup makes vandals think twice about putting their graffiti up again. This is because they think they will have their work removed, meaning it's not worth it to vandalize again.
On the other hand, if you leave the graffiti up, it shows vandals or potential vandals that there aren't consequences for their actions. You can only expect more vandalism incidents if you leave evidence of one behind for a period of time.
Do You Need To Hire a Professional Graffiti Removal Company?
If you've ever had to remove graffiti from a building, walls, or anywhere, you know just how much of a pain it can be. No matter what approach you take – scrubbing, scraping, chemicals, or just even painting over it – the process is time-consuming, and it may damage your property even more if you're not an expert.
Removing graffiti can be a tough, messy job that requires the right tools and chemicals to get it done. The good news is, you don't have to do it all on your own. At Ross Property Services, we offer professional graffiti removal services.  Our graffiti removal services help you restore any vandalized surface to its original condition. With our help, you can get rid of graffiti on any surface – concrete, brick, or wood – guaranteed.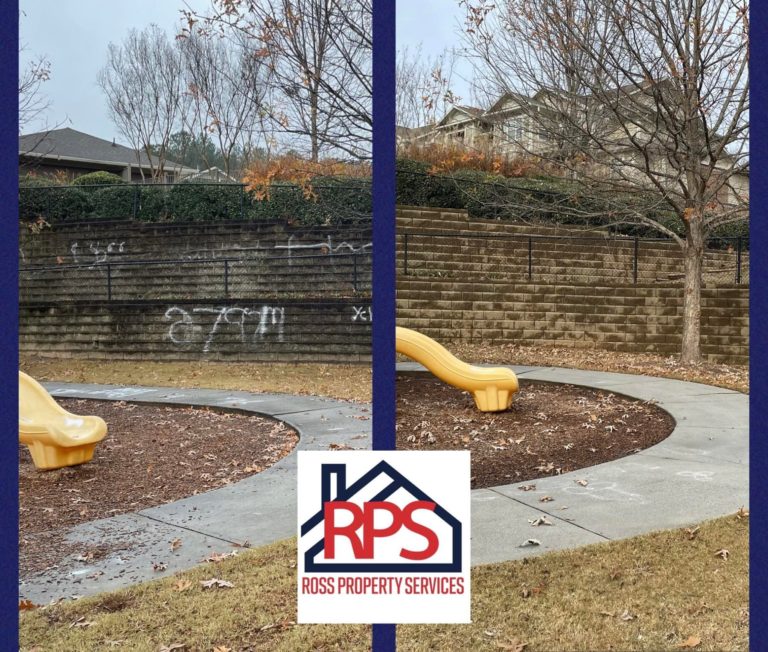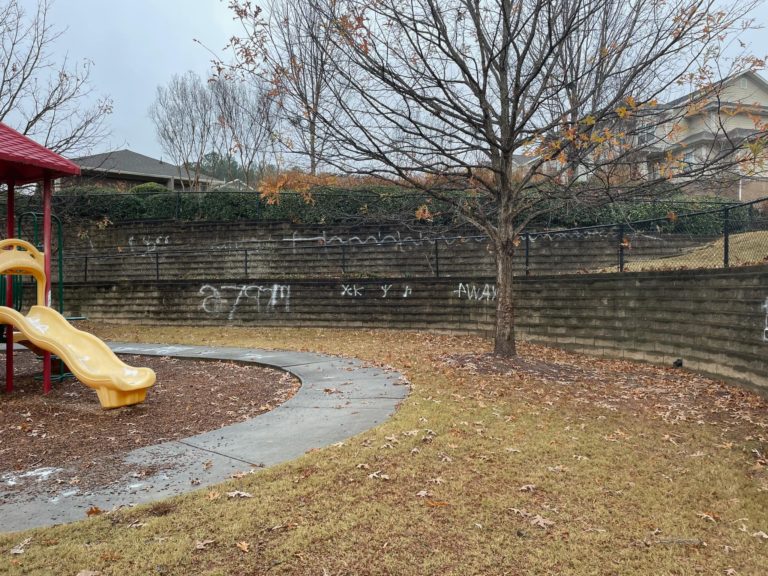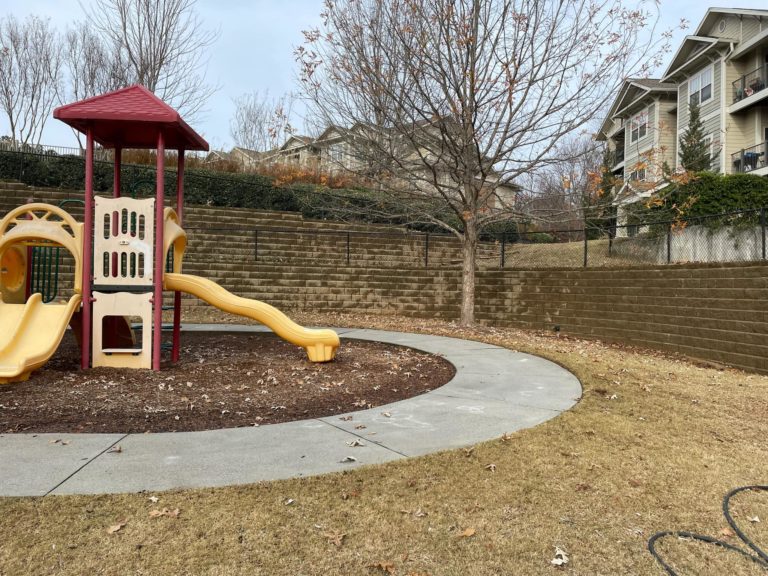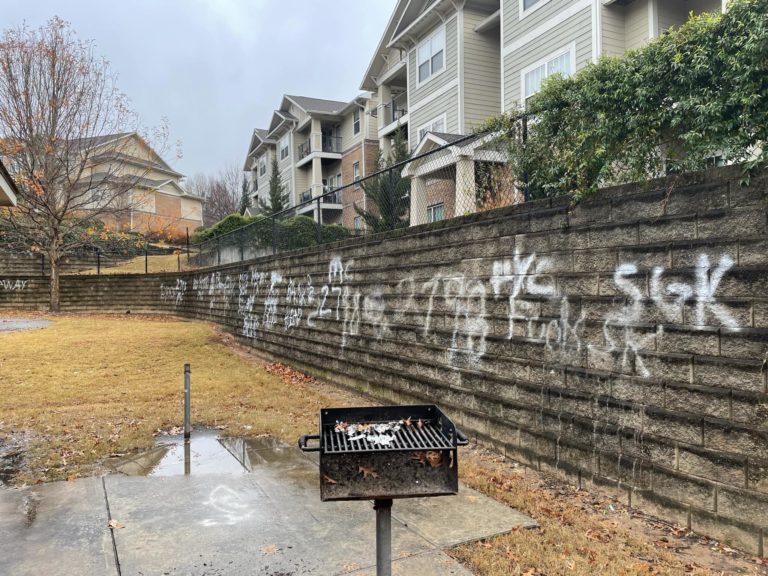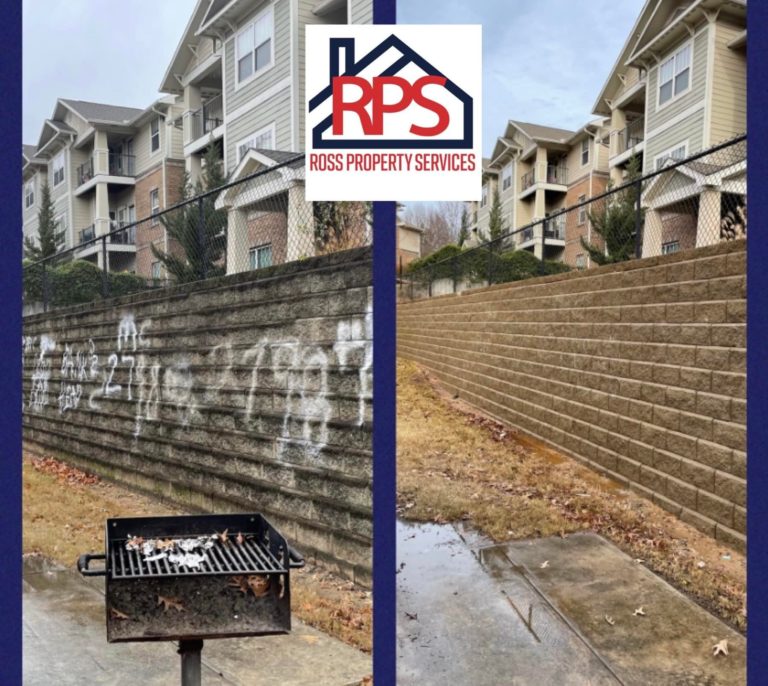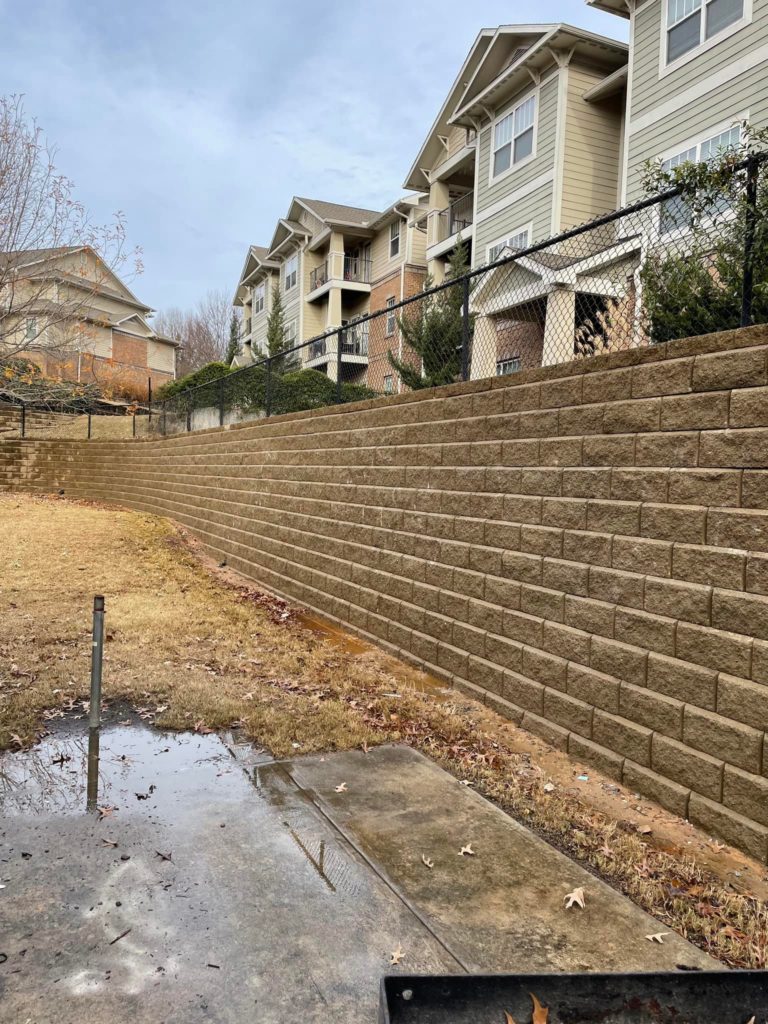 Get a Quote
The Best Ways to Clean Graffiti
Vandalism removal depends on the substrate it's on. Here are the best ways to clean substrates that are commonly tagged with graffiti:
Graffiti Removal from Brick
To properly remove graffiti from bricks, you must first prepare the surface using a masonry paint stripper and a soft brush. Using the masonry paint stripper, you need to brush the brick wall, starting with one corner and working outward and downward. Repeat this motion until the entire affected area is covered.
After the specified time, you need to scrub the masonry paint stripper off, removing as much of the paint as possible. Then, you can power wash it and let it dry. This process may need to be repeated multiple times until the graffiti is gone. Then, taking a strong cleaning solution, use a brush to scrub away any remaining residue.
Graffiti Removal from Concrete
To effectively clean graffiti from concrete, you may need to use mechanical cleaning methods such as power washing, sandblasting, and dry or wet ice blasting. You will need the proper equipment to make these methods effective.
Power Washing Graffiti – Power washing isn't only used for cleaning up dirt and grime. Many prefer power washing graffiti due to power washing's proven ability to clean or wear down graffiti.
Sandblasting – Sandblasting is a mechanical process that removes paint from surfaces. The sand particles are propelled towards the surface of the material by compressed air.
Dry Ice Blasting – Dry ice blasting uses a combination of compressed air and CO2 to blast away grit, grime, and rust. This helps you to get a clean surface without damaging surrounding structures.
Wet Ice Blasting – Wet ice blasting is one of the most environmentally friendly ways to restore surfaces. It uses ice frozen to -22 degrees Fahrenheit.
Glass Graffiti Removal
For different types of graffiti, we might need to use different solvents to remove the ink or spray paint. When using a solvent, a clean rag is needed to hold the solvent over the graffiti. This will soften the ink or paint. For a clean, smooth finish, a dry cloth should be used to wipe the area. This prevents the paint from redrying on the glass surface.
Graffiti Removal From Wood
Graffiti removal from wood can get tricky, considering that using the wrong substance could damage the surface. You can use masonry graffiti remover on some fences, but in general, it's best to use paint thinner and then pressure wash it. It's important to keep in mind that paint thinner should be applied as soon as possible, because otherwise, the graffiti will soak into the wood, making it far more difficult to remove.
Contact the Best Graffiti Removal Services Today
At Ross Property Services, we provide full-service graffiti removal with no leftover streaks. It doesn't matter when you want the work to be done because our professionally trained crews are available on weekends, and we can give you same-day service if needed.
We are a family and locally owned graffiti cleaning service company operating across Atlanta and Northeast Georgia. We're devoted to client satisfaction, which our numerous five-star reviews on Google attest to. Additionally, every project we complete is guaranteed. You can trust that for what we say we'll do, we'll exceed your expectations. Get rid of graffiti today by calling us at (770) 783-6656 for a free estimate.