Residential Deck Building Atlanta GA
Deck Repairs & Installation
WE OFFER DECK STAINING, REPAIRS, AND FULL DECK INSTALLATION. SPRUCE UP YOUR OUTDOOR LIVING SPACE WITH OUR DECK SERVICES.
Ross Property Services is a North Atlanta area family-owned and operated deck builder specializing in deck repairs, restoration, cleaning, and deck staining. With several years of experience, Ross Property Services provides highly personalized services that meet your specific remodeling needs. Our highly trained service technicians boast the unrivaled craftsmanship and expertise needed to turn your home into the envy of the neighborhood.
See Our Work
Below we feature just a few of Ross Property Services' deck projects.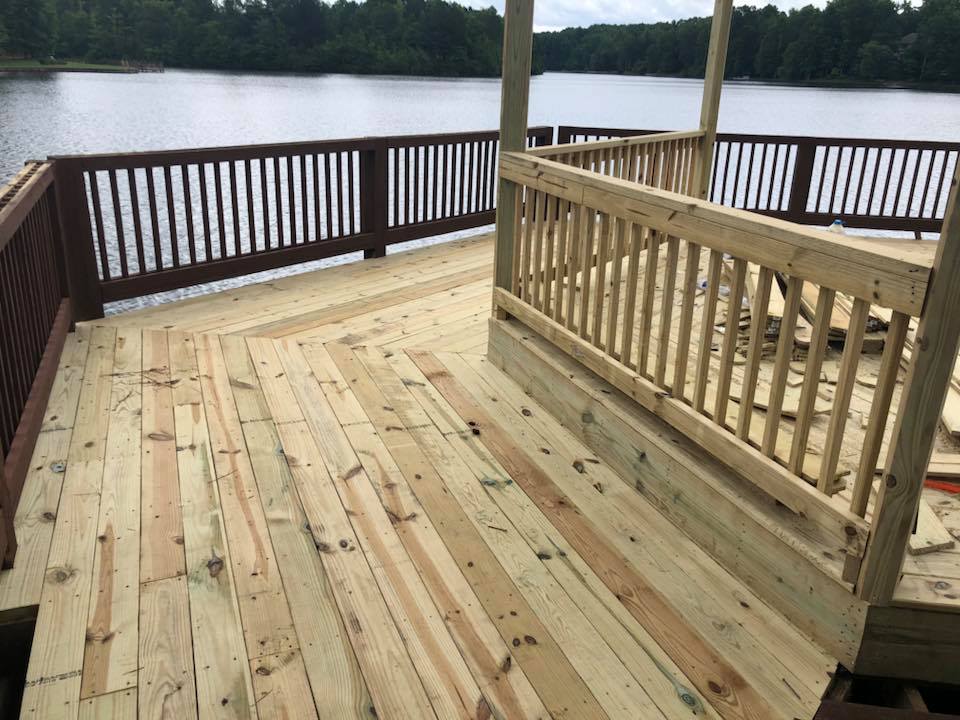 Dock Demo and Gazebo Rebuild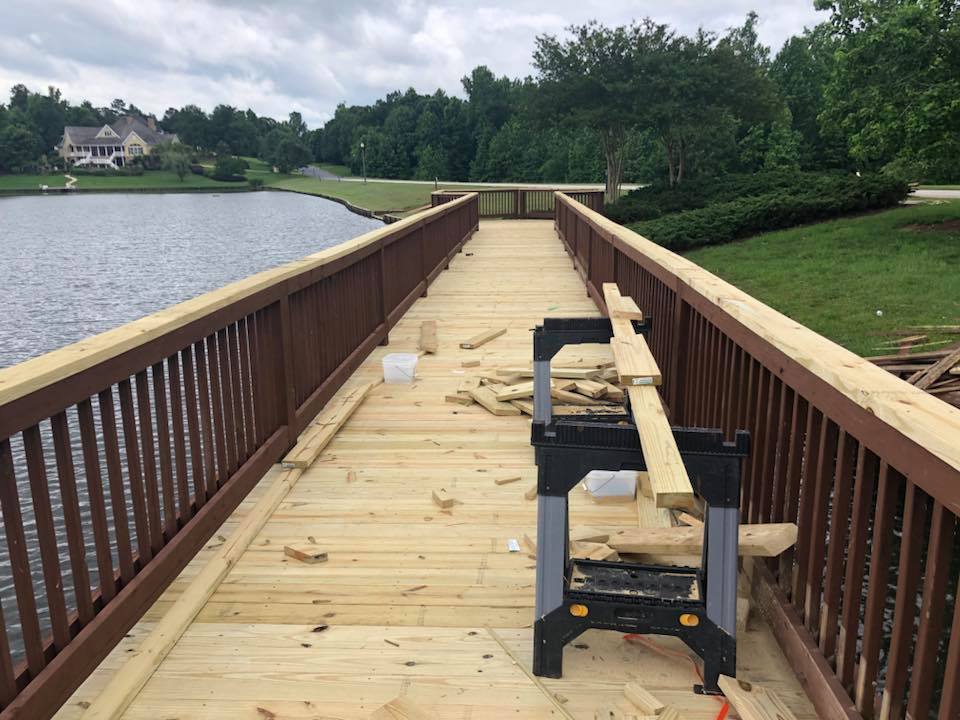 Dock Demo and Gazebo Rebuild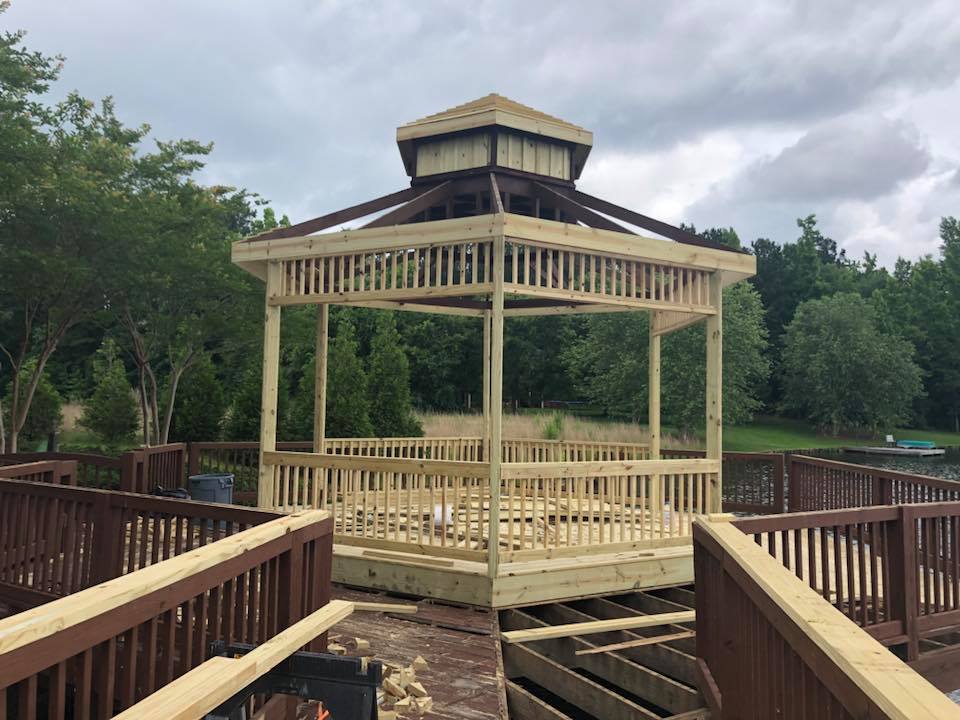 Dock Demo and Gazebo Rebuild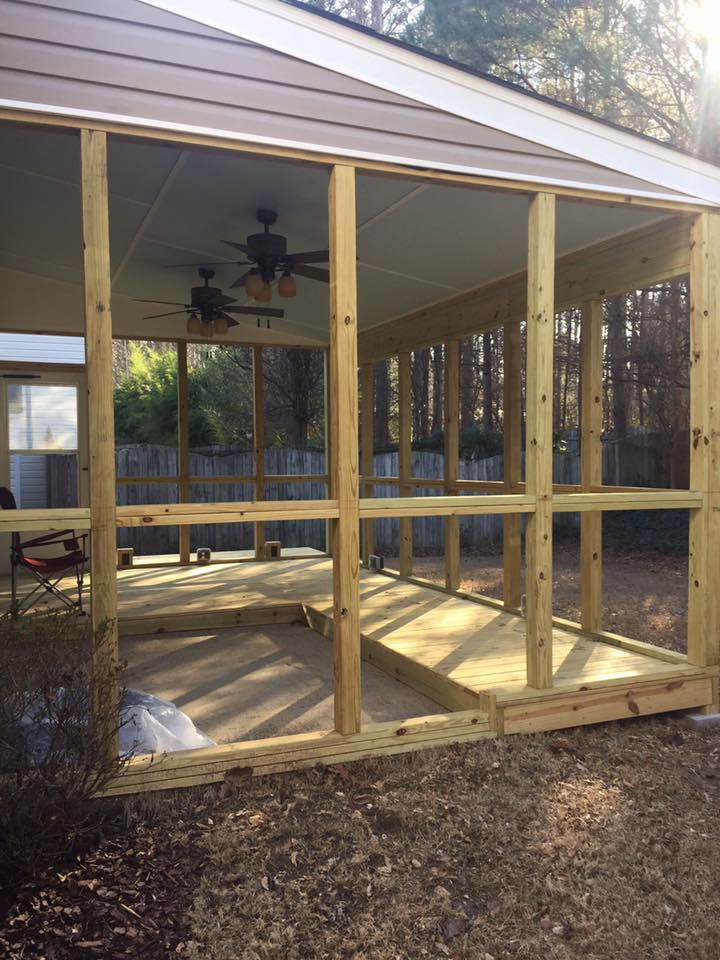 Porch Staining - Before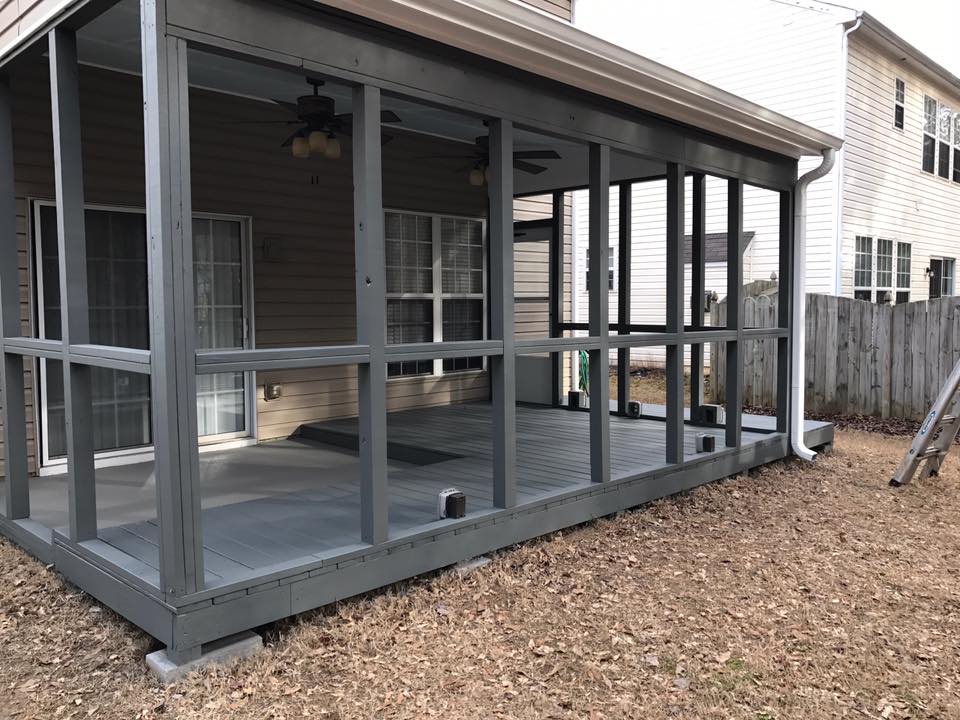 Porch Staining - After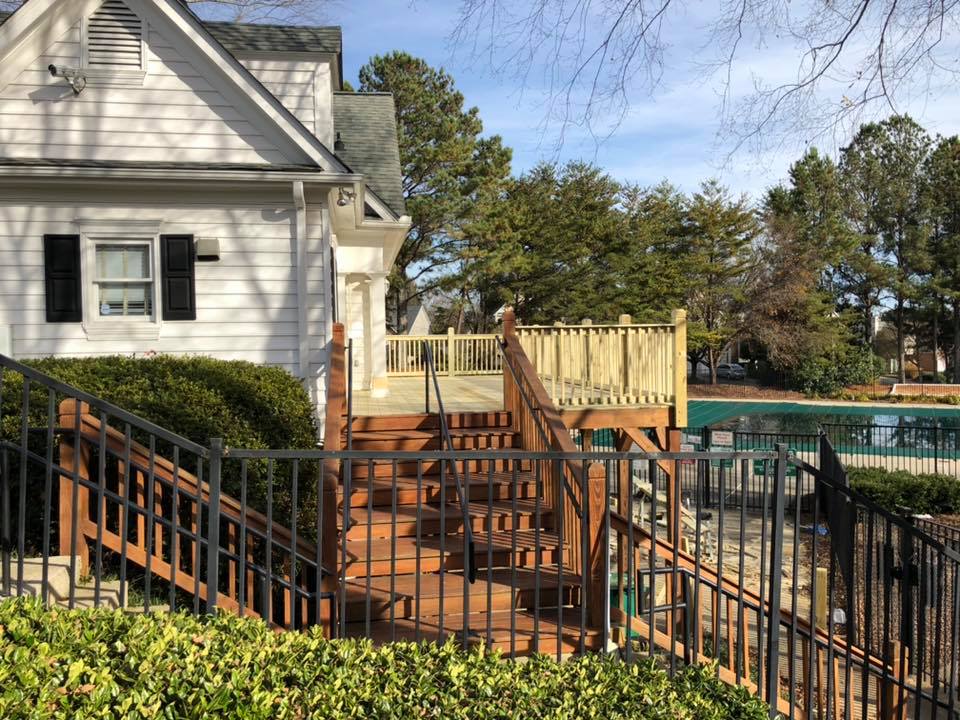 HOA Deck Rebuild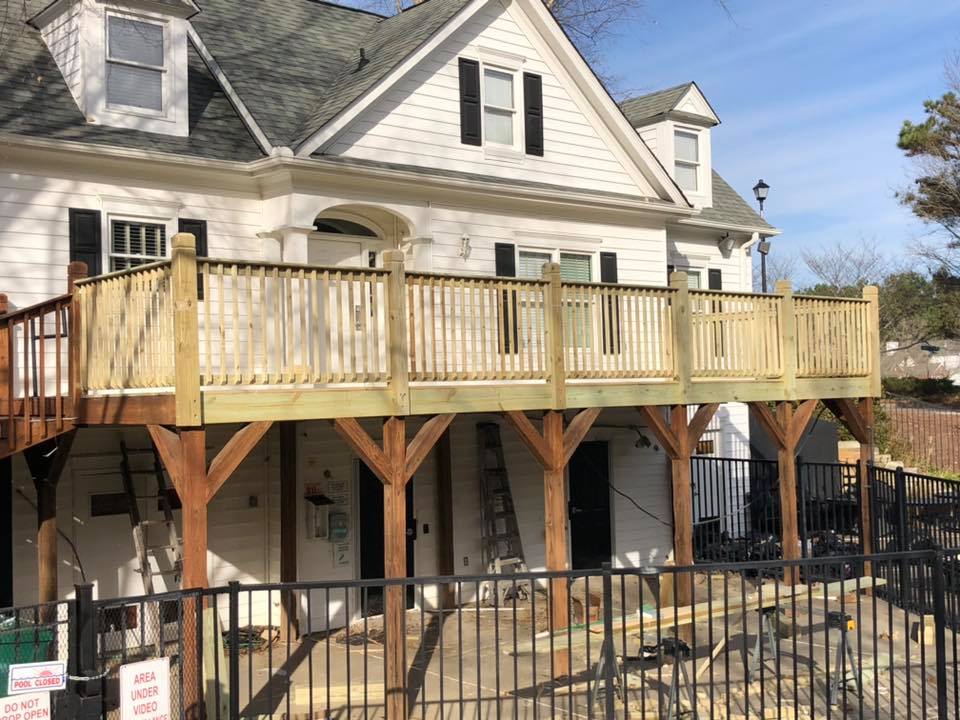 HOA Deck Rebuild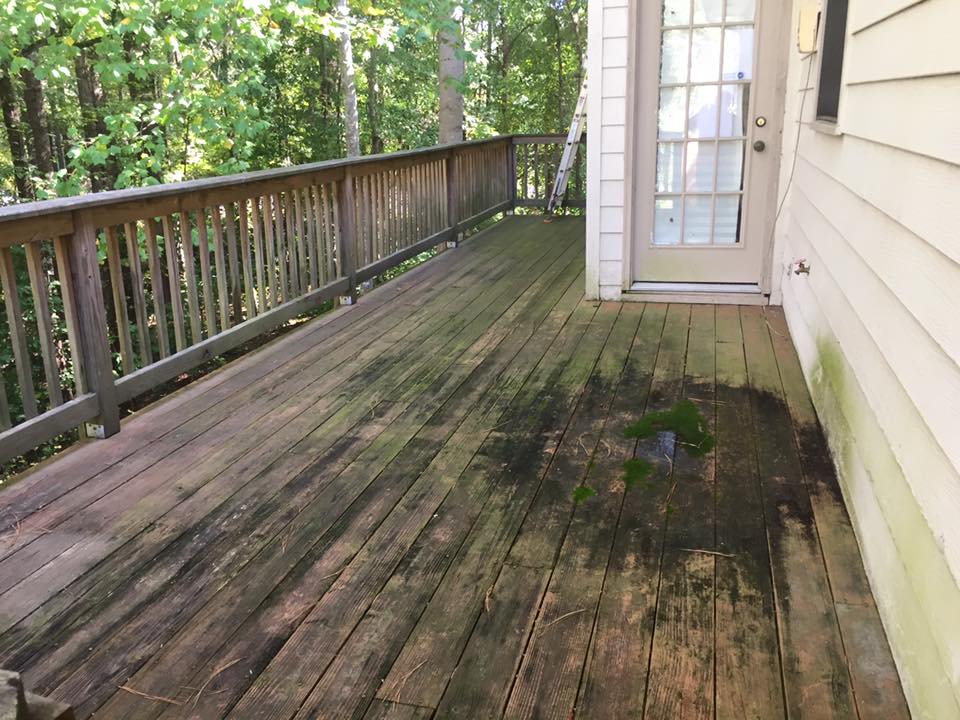 Deck Cleaning - Before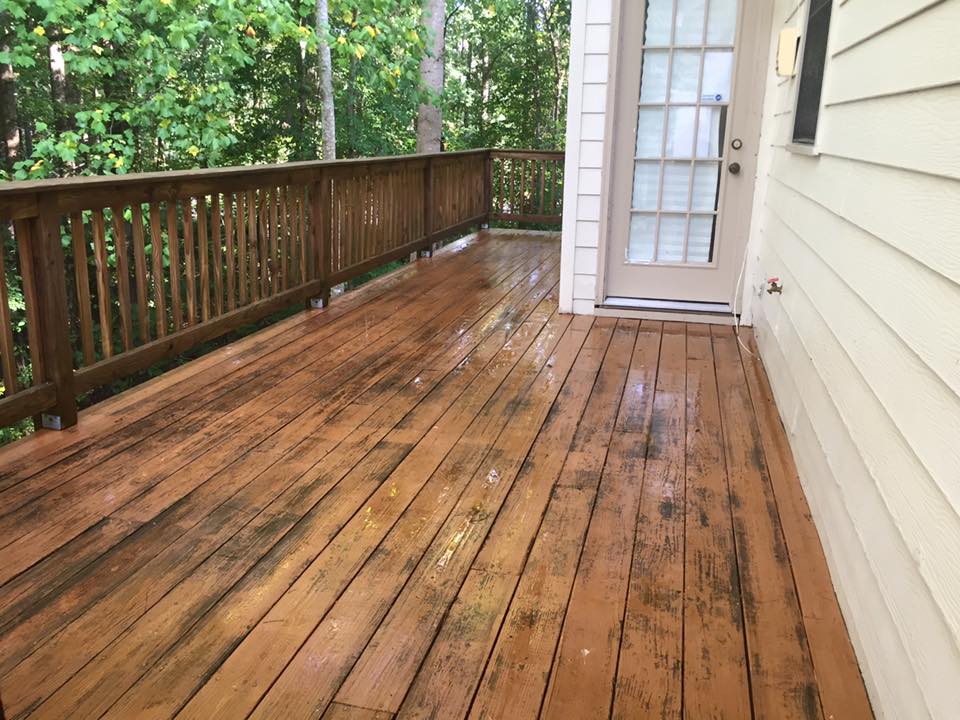 Deck Cleaning - After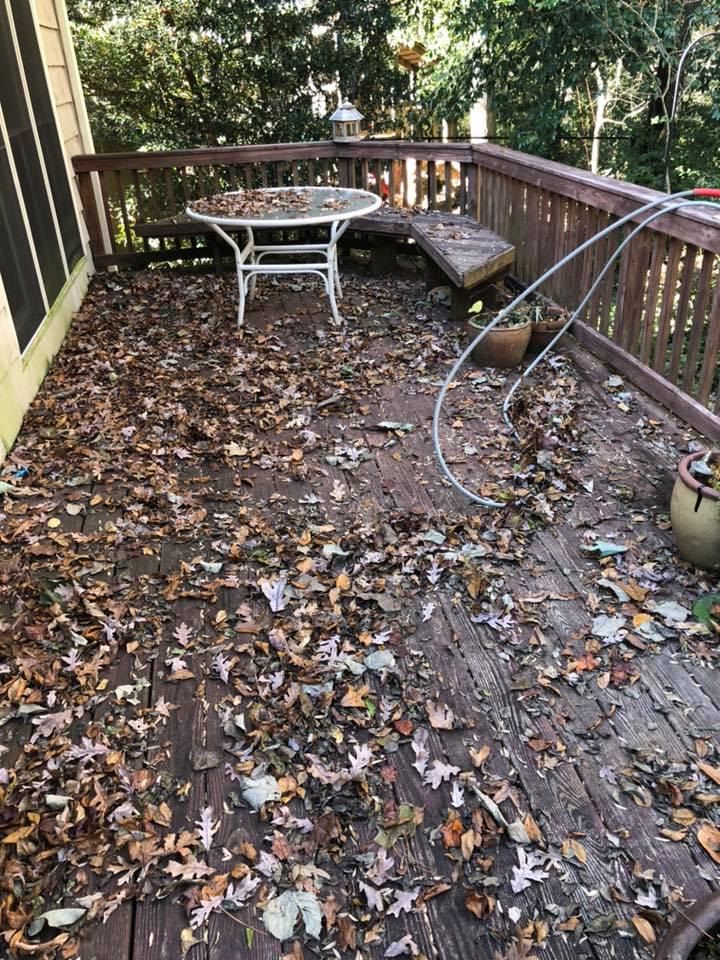 Deck Staining - Before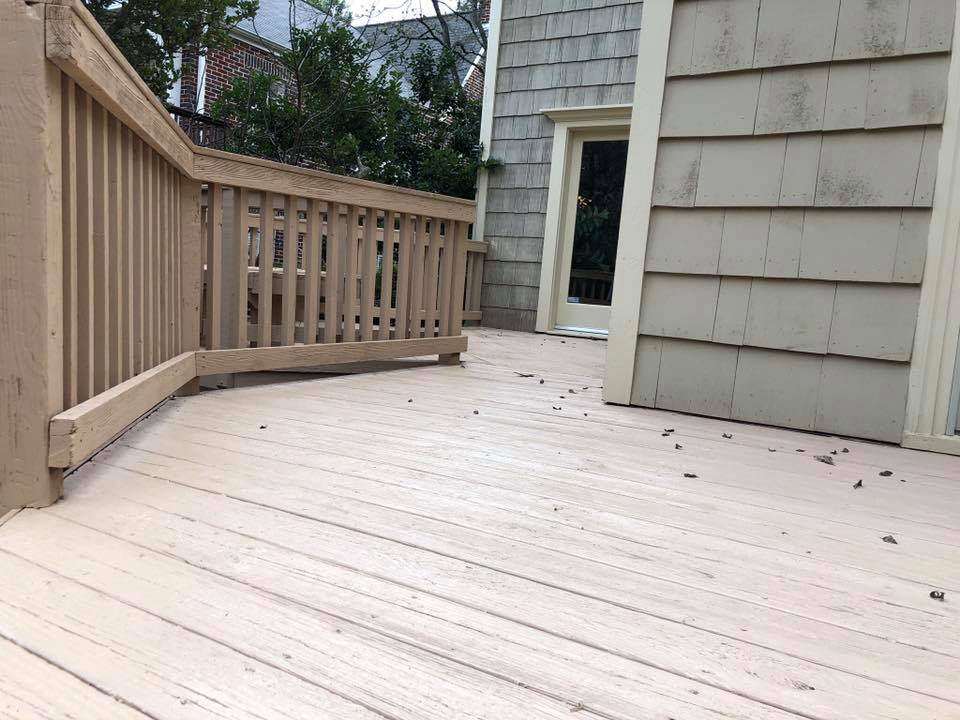 Deck Staining - After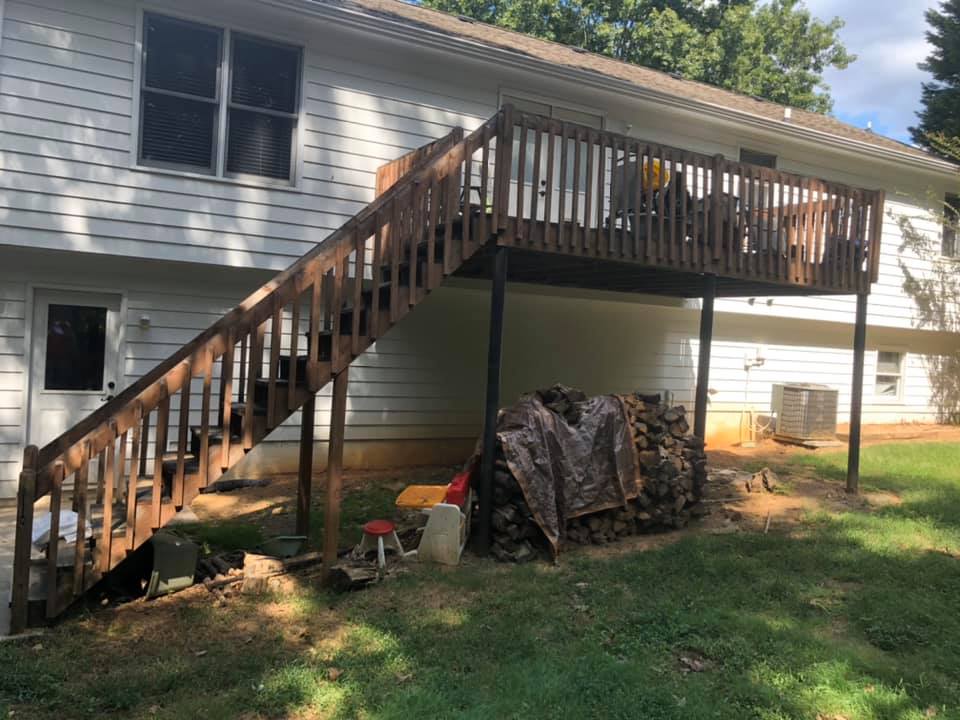 Deck Rebuild - Before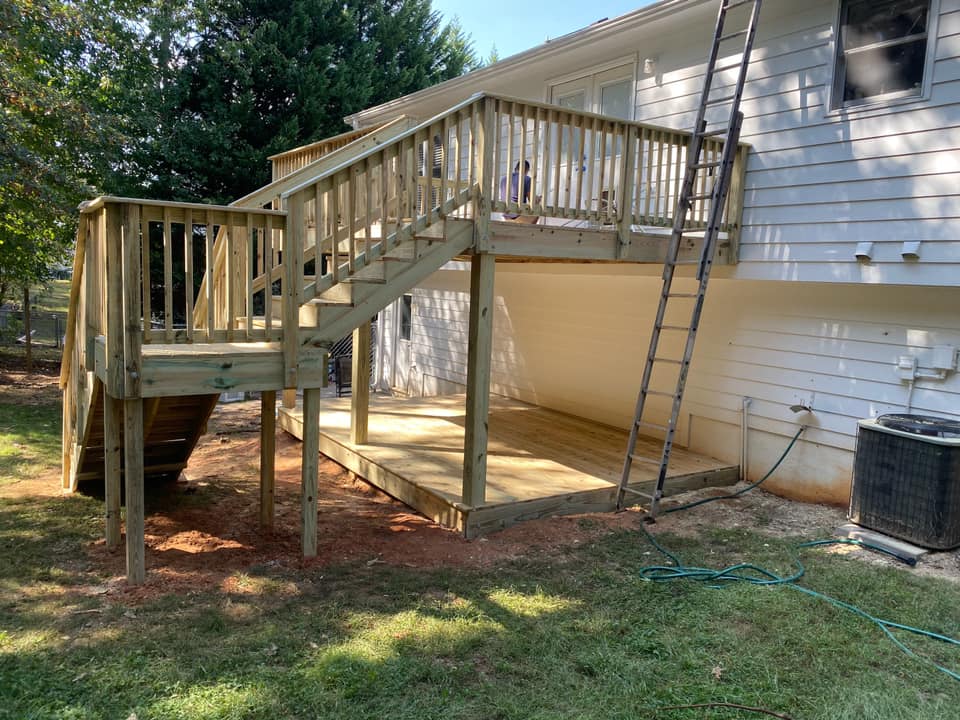 Deck Rebuild - After
Which Deck Builder Should I Hire For My Project?
There is no doubt that finding the right deck company to trust with your deck repairs and home renovations can be challenging. At Ross Property Services, we pride ourselves on providing competitive rates, on-time services, stellar workmanship, resources, and expertise to get the job done efficiently and quickly while exceeding your expectations.

How Decks Can Add Value to Your Home and Lifestyle
One of the best home renovation projects is adding a brand new deck or renovating an old beaten down deck to restore its shine. A 2019 Remodeling Magazine's Cost vs. Value report reveals a deck is one of the home remodeling projects that pays you back the most. Apart from improving your home's curb appeal, a deck provides an enviable setting for evening relaxation with your loved ones.
Other benefits of a deck include:
BOOSTS YOUR HOME'S VALUE
If you are looking for a cost-effective way to increase your home's value, consider adding a deck. Unlike the addition of another bathroom or living room, a deck is way cheaper to install. Ideally, you can recoup as much as 70 percent of the installation costs once you sell your home.
INCREASES PROPERTY SQUARE FOOTAGE
Adding a deck can help you increase your home square footage for relaxing outdoors, hosting parties, and cookouts during the spring and summer months. You can also add potted plants, bird feeders, and patio furniture and start enjoying nature right on your property.
FAST CONSTRUCTION
Compared to other home improvement projects such as bathroom renovation or installation, building a deck takes only a few weeks if you use professional services. Additionally, all the construction is done outside your home, meaning you will experience few disruptions in your daily life.
ADDS AESTHETIC APPEAL
A deck is one of the most cost-effective ways to improve your home's aesthetic appeal. You can customize a deck to fit your space and needs. You can also choose from several materials for your deck, including wood and composite depending on your style.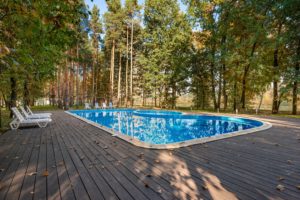 Our Deck Repairs and Restoration Solutions
Without proper maintenance, your deck can get damaged or weathered with time due to wear and tear and exposure to the elements. The following section describes damage that can happen to your deck and how RPS technicians can fix these issues:
ROTTING WOOD
Wood rot is a type of decay caused by moisture and fungi. If your deck is exposed to high moisture levels for long periods, such as in Atlanta during a summer rainstorm, fungi will start growing and damage the wood. RPS offers rotted wood replacement services designed to solve your rot issues and restore the deck to its original aesthetically pleasing appearance, and restore safety. We replace rotted deck stair steps, handrails, floorboards, deck joints, and other parts to ensure it is sound and safe for you and your family.
TREE LIMB DAMAGE
During adverse weather conditions, trees and tree branches can fall on your deck and cause extensive damage. Our technicians are experts at fixing damage to deck flooring, stair steps, handrails, and other parts.
DECK POST CAPS
RPS deck repair technicians will fix any rotting post caps and install more durable options such as composite plastic caps or copper deck posts caps.
DECK SLIP PREVENTION
With time, deck floors, stairs, and ramps lose traction and become dangerously slippery. At RPS, our technicians offer exceptional slip prevention solutions. We will add sure-footed traction in key places prone to being slippery under wet or icy conditions.
DECK LIGHTING
The right deck lighting systems can be an easy way to personalize your deck and outdoor space while enhancing your deck's safety. We offer a range of deck lighting solutions ranging from post cap lighting, deck rail lighting, recessed stair lighting, and much more. We will also repair and replace damaged lighting to create ideal outdoor lighting for your backyard getaway.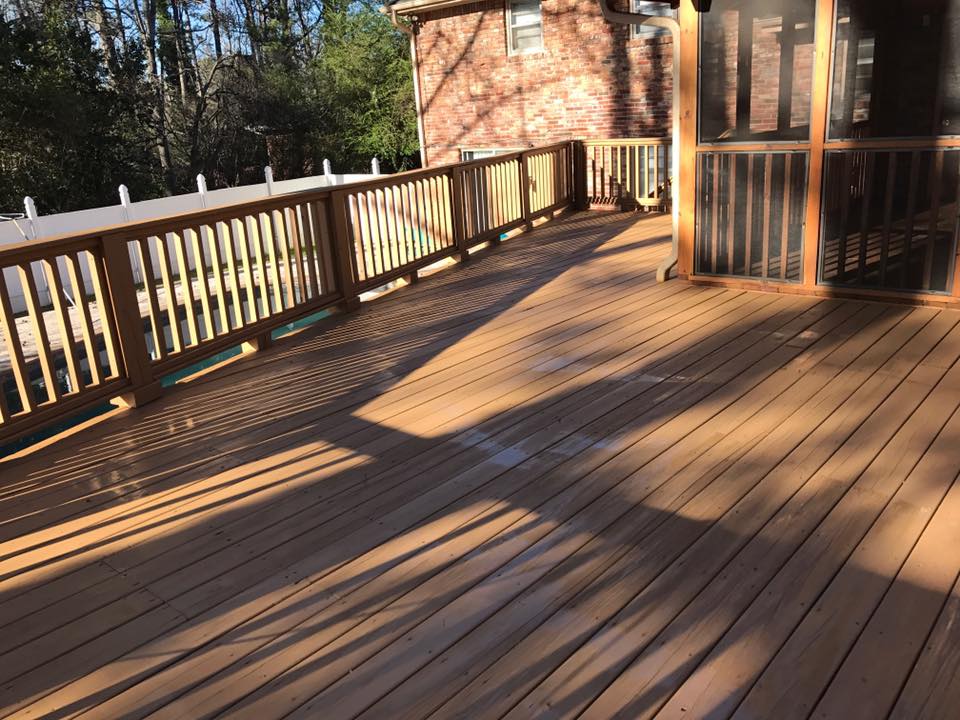 Exceptional Deck Cleaning and Staining
Wood decks need routine maintenance because they are constantly exposed to elements such as water, snow, and sunlight. Stains can effectively seal your deck against moisture, mold, mildew, wood rot, and intrusion by infesting pests. Regular staining is also a great way to boost your wooden deck's aesthetics and ensure it lasts throughout the seasons.
Before we apply stain on your deck, we make sure the surfaces are free from dust, dirt, wood fibers, and grease. We will clean the surface and dry it while making sure it is free from mildew. We will then choose the best deck stain based on your needs and preferences.
In general, we prefer going for opaque stains that offer better weather- and wear-fighting abilities. However, there are also lighter finishes that enhance the wood's natural grain and beauty. When applying the stain, our expert technicians can use both a roller to get the job done quicker and brushing to help drive the stain into the open grain. We ensure the stain is worked into butt joints where two boards converge to achieve uniform protection and aesthetics.
Book Your Deck Build or Restoration Today!
With years of experience offering exceptional property services, RPS can assess what level of repairs and renovation your deck needs. Our consistent, high-quality services have earned us an unrivaled reputation in the greater North Atlanta area as the most trusted deck builders and deck contractors in the area. Our highly trained technicians are excellent at what they do and are committed to offering high-quality deck build and repair services for residential and commercial properties.
There's nothing like sitting on a fresh, clean deck overlooking your view with a cup of coffee and great company. Not only is it a great feeling, it also adds value to your home.
Contact Ross Property Services today for your free, no obligation quote to handle your next deck project. We have several years experience with repairs, deck cleaning, deck restoration, full deck builds and staining. Let's make your vision a reality!