Tennis Court Cleaning
Ross Property Services works with HOA's and Rec Departments to provide professional tennis court cleaning. Restore your tennis court back to top condition! Call today to get started!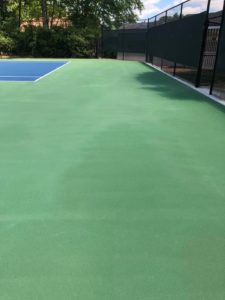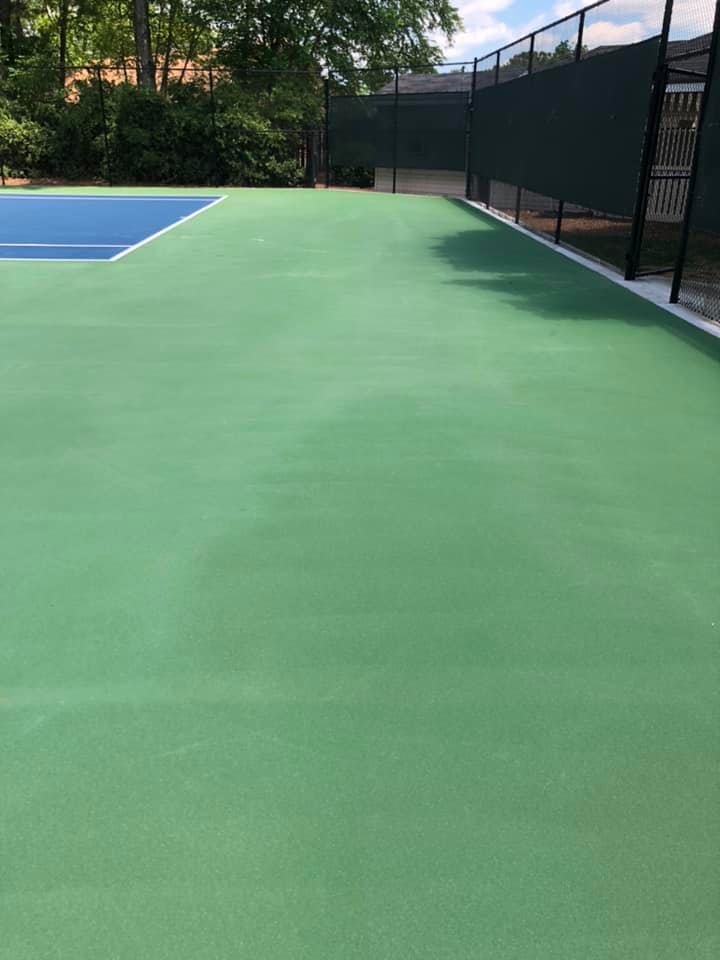 Tennis court cleaning is very similar to roof washing. We use the same process, although a different mixture of our proprietary detergents and surfactants. Tennis courts can be extremely delicate and attempting to clean them the wrong way will cause major damage, leading to great expenses where the tennis courts may have to be resurfaced; which costs several thousands of dollars. RPS offers annual and semi-annual pricing for HOA's, personal property, and property management companies. We recommend cleaning your tennis courts at least once a year. Tennis court cleaning is not only for aesthetics, but also for preservation of the surface and to remove the mold, mildew, and dirt that can become very slippery and dangerous for the players on the court. Whether you hire RPS to handle your cleaning or another company, please be sure to do your due diligence as to who you hire for your project. Check out before and after photos of the company's work. The wrong vendor could cause major damage if they don't know what they're doing.
SCHEDULE SERVICE