Commercial Parking Deck Cleaning
Maintenance of parking lots, parking decks, or parking garages is easy to overlook when running a business or managing a property. A parking lot's quality and condition can greatly influence how potential customers perceive your company, as well as whether or not they use your services. Parking lot conditions can influence a real estate developer's ability to lease retail or office space. As an alternative to crowded street parking, well-maintained parking lots are also valuable assets for companies and properties in cities and near busy roadways.
Maintaining your parking facilities regularly can protect them from damage and lengthen the life of your parking lot. This can also help you save money on parking lot maintenance. Well-maintained parking lots can result in happier customers, safer facilities, and even increased revenue.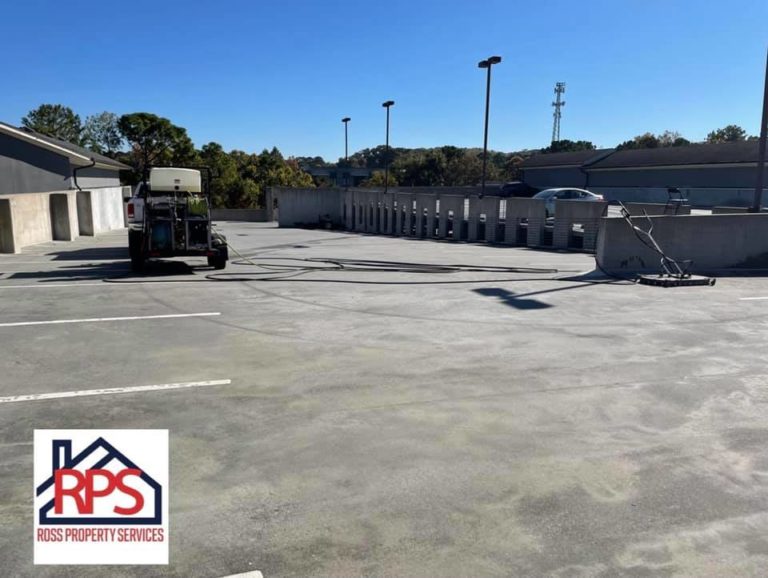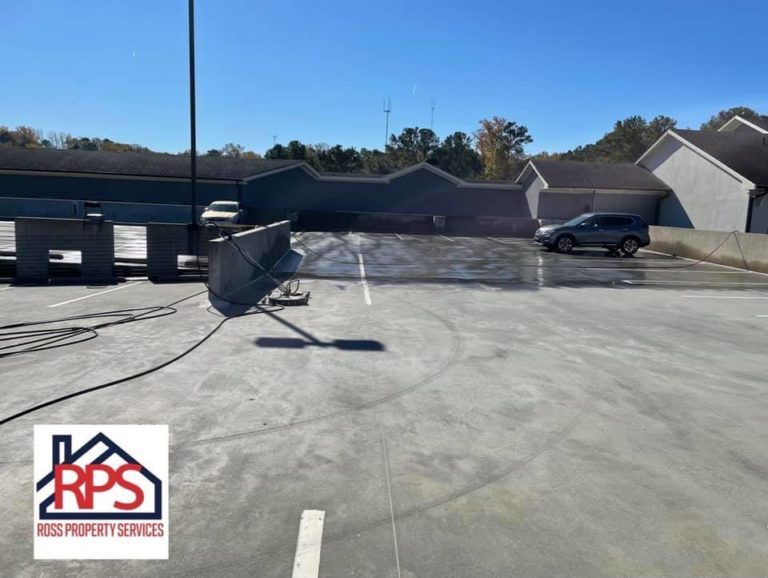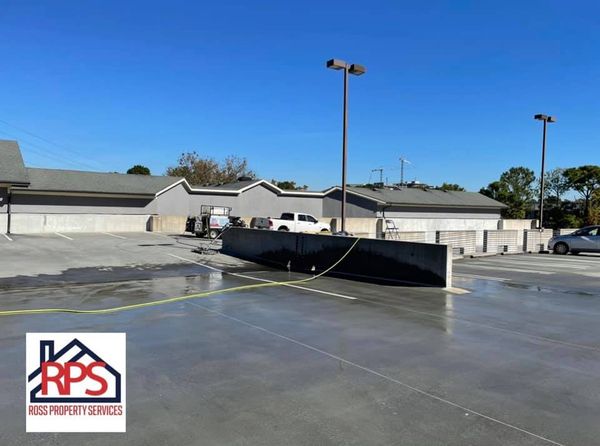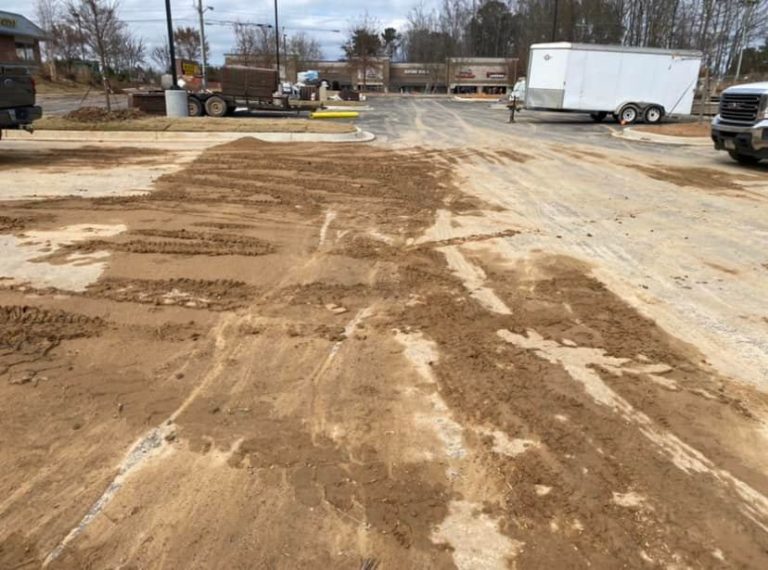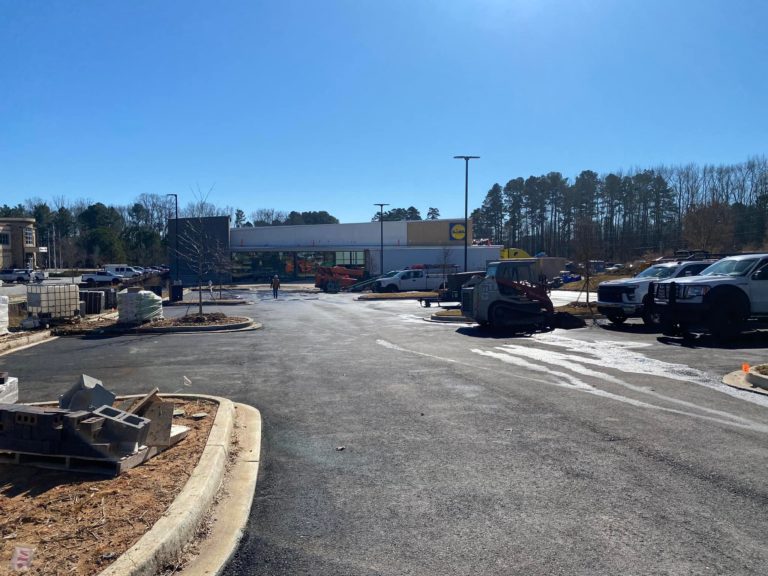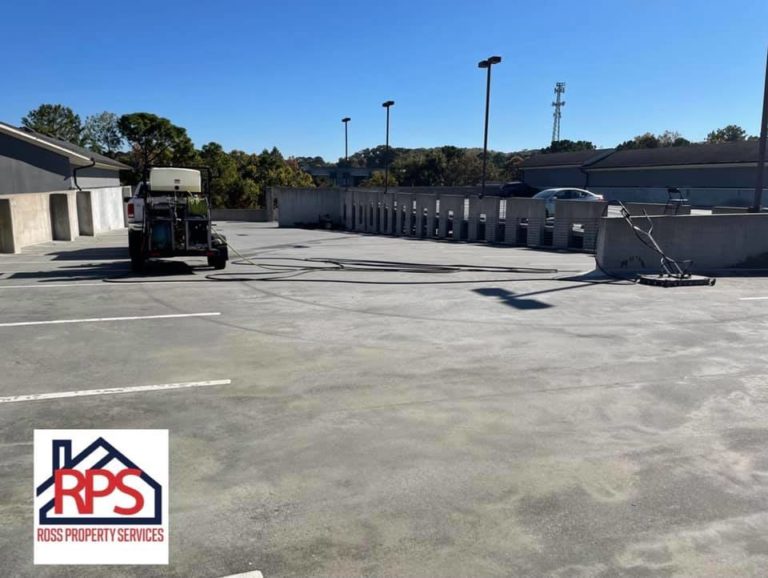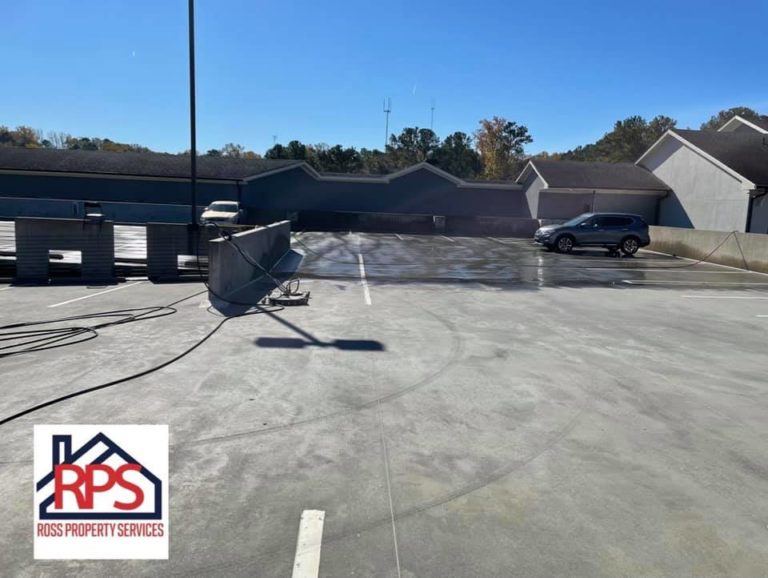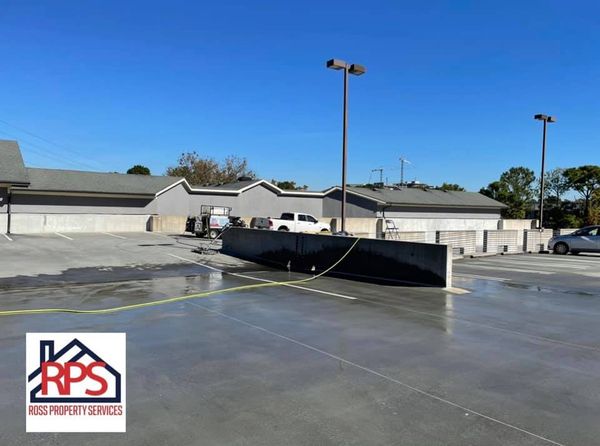 Services Offered
Ross Property Services offers a la carte cleaning services to maintain your parking spaces. In addition, we offer property management and retainer services to businesses whose parking spaces are regularly used by customers and need to be regularly cleaned. Whatever the case may be, we are dedicated to providing you with the best possible parking lot and deck cleaning services.
Parking Lot and Parking Deck Washing
Serving the Atlanta, GA region, we provide professional parking lot cleaning services and parking garage cleaning services. In addition to power washing concrete parking lots, garages, ramps, drives, and walkways, we also clean pumps, dumpsters, roofs, and entryways.
Maintaining your parking lot's foundation by repairing potholes and cracks prevents larger ones from forming. Maintaining your parking lot in this way will not only save you money on maintenance but also prolong its lifespan.
Your parking lot can develop cracks and erosion because of the constant pressure of vehicles driving over it, so if certain areas of your lot receive the most traffic, they will be worn down more quickly. You can improve your parking lot's overall strength by improving the resistance of these areas with new parking lot striping.
In the summer, hot temperatures draw attention, and in the winter, freezing ice thaws, exposing parking lots to the elements and stress of changing seasons. Potholes are created in parking lots when water seeps beneath the surface and expands, generally after a wet winter. Rain and sun also degrade asphalt. Property owners must maintain and repair parking lots regularly to prevent cracks from spreading quickly and causing more severe damage. Parking lots that are poorly maintained are more likely to have significant cracks and potholes in less than a decade.
Pressure Washing
There's more to pressure washing than just blasting away years' worth of grime, algae, and dirt. It is made up of a long, thin hose, a pump that pressurizes the water, and a nozzle that blasts the water. A household or commercial pressure washer can operate at pressures ranging from 1300 to over 4000 PSI. For untrained users, this can lead to serious injuries or damaged property.
A pressure washer's water flow rate is determined by the PSI (pounds per square inch) and GPM (gallons per minute) selected by professionals at Ross Property Services. As well as determining what temperature the water should be at (as hotter water can often clean surfaces more thoroughly), the technician will determine what cleaning solutions to use (e.g., detergent). To restore a surface to its original condition with the least amount of harm, our team will analyze the surface and its degree of grime.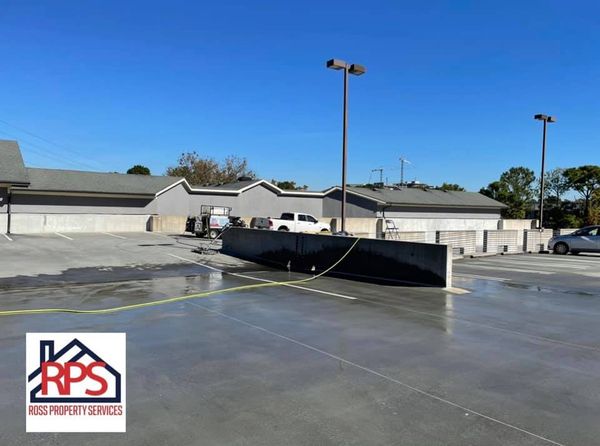 Why Choose Ross Property Services?
We cater to a wide variety of industries – from hospitals, apartments, and condos, business parks, office building parks, warehouses, shopping centers, downtown establishments with private parking, government-owned parking decks, stadiums, etc.
Having years of experience in property services, RPS will be able to determine what your property needs in terms of PSI levels and treatments. We distinguish between a soft washing method and a pressure washing technique and between chemical and non-chemical treatments.
We can help you if you're not sure where to start with pressure washing your home or business. As the premier pressure washing company in Northeast Georgia, Ross Property Services is here to help. The only way to get the job done efficiently and effectively is with our experience with pressure washing and soft washing – as demonstrated by thousands of satisfied customers. Contact us if you have questions or would like to learn more about the benefits of professional washing.