Residential Soft Washing
Many people living in the Metro Atlanta area and Southeast experience the frustration of their home being overrun with green algae, mildew and black mold in the spring when the cold is finally gone and the humidity returns. With our cleaning method, we are able to restore cleanliness to your home, allowing for you to enjoy your summers outside.
Our safe, low-pressure SOFT WASHING cleaning methods replace the conventional "power washing" which only uses high-pressure water to blast the dirt off potentially damaging the surface. Fogged windows, damaged screens, and wood are the most common issues associated with high-pressure cleaning. SOFT washing is 100% safe for all types of siding using no more pressure than a garden hose to remove the dirt, grime, mold, and algae. The proper mixture of detergents, emulsifiers, and surfactants we use are customized to your home's needs.
With our process, the perfect combination of detergents, high volume, but low-medium pressure of heated water we can achieve near-perfect results without causing damage.
Leave It To The Experts. Call RPS for Soft Washing Services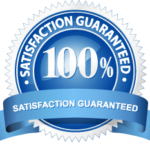 SCHEDULE SERVICE   CALL NOW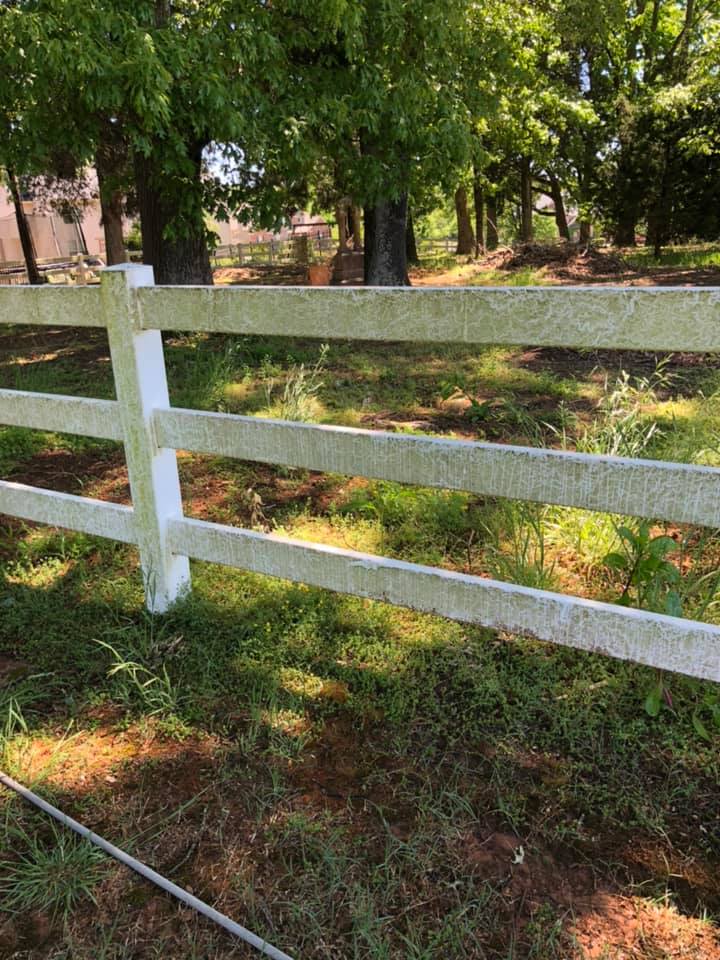 Before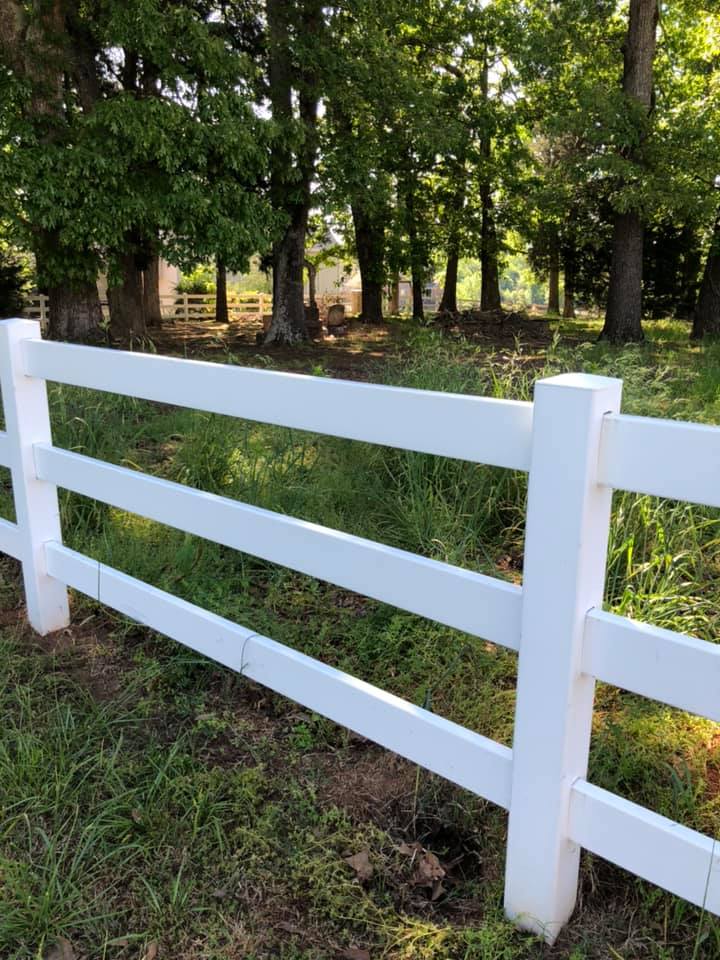 After
Soft Washing Your Home – What You Need To Know
Moisture can bring algae, mildew, and moss growth to the exterior of your home. These growths can spread over to other areas, such as decks and outdoor furniture, and leave stains that make your home look unattractive and disheveled. Besides the aesthetics, it could produce odors and other problems. To combat this problem, low pressure house cleaning, otherwise known as soft washing, is often recommended.
WHAT'S THE DIFFERENCE AND WHY DOES IT MATTER?
Pressure Washing vs Soft Washing
Pressure washing uses highly pressurized water and chemicals to remove dirt and grime from surfaces. Soft washing is a gentler method that uses a chemical-based solution to break down dirt, grime, and algae without damaging fragile surfaces. If you're looking for the best house washing technique, you should know that both pressure washing and soft wash house cleaning are most common for various surfaces. However, the key difference in the technique is how the actual cleaning is carried out.
Process Differences of Pressure and Soft Washing
In pressure washing, the water is blasted at the surface at a higher pound per square inch (PSI). On the other hand, soft washing uses low-pressure water. Pressure washing is also different in that it uses water alone to get the job done. Soft washing involves a mix of cleaning agents and water.
Surfaces for Soft Washing vs. Pressure Washing
Because surfaces in your home vary, so do the cleaning methods used for each. For instance, you can soft wash your siding, as the cleaning method gives it a thorough cleanse without damaging the surface. It can also be used for wooden outdoor furniture or decks, windows, wooden panels, and more. However, stone pavements, driveways, and other kinds of surfaces benefit more from pressure washing. In short, the main difference is durability. If the pressure of the water will break or warp the material being washed, that is a good indication to use soft washing.
SOFT WASHING
Recommended for these applications:
Stucco
Wood Material
Painted Wood
Metal Building
Asphalt Shingles
Cedar Shake
PRESSURE WASHING
Recommended for these applications:
Brick
Concrete
Aggregate
Gum Removal
Removes Mold/Mildew
Damage-Free
Better Results
Uniform Cleaning
How to Utilize Soft Washing for Exterior House Cleaning
Here's a step-by-step guide to how to do soft washing properly:
Clean the roof of any debris, leaves, or anything that would get in the way of the cleaning process.
Use diluted chemicals and solutions that will provide power-cleaning properties such as bleach.
Rinse the surface with the solution and apply water.
Benefits of Soft Wash for Houses
A home soft wash will benefit your home in many ways. The technique uses chemicals that not only remove growths and bacteria but also help keep them away much longer. Another benefit is that it's cost-effective and extends the life of your home. However, benefits can vary from home to home.
Washing Products for Soft Wash
The most common product used in the soft wash process is bleach or sodium hypochlorite. It is mixed with water. Bleach has been proven to kill organic matter such as mildew, mold, algae, and lichen. Sometimes a surfactant is also added.
Equipment Used for Soft Washing
The basic equipment for soft wash roof cleaning or any other surface would include a chemical tank with a pump, and a flow control trigger gun with a spray nozzle for spraying. Additionally, other optional items can help make soft washing easier. These include an adjustable nozzle for convenience and a tank that helps regulate and maintain pressure with the pump. This causes better pump performance and noise reduction.
Types of Homes for Soft Washing vs. Pressure Washing
Homes are built with so many materials that sometimes pressure washing, with its high-pressure water jets, cannot get the job done. In such cases, homeowners use soft washing to get rid of tough stains along the roof, exterior, or interior. Homes with wooden surfaces will have better results with soft washing services. On the other hand, pressure washing is recommended for home driveways, concrete structures such as walls and pillars, and marble installations.
Calling a Professional
Of course, the easiest way is to call a soft washing company. Professionals will be best equipped to do soft washing right. They will be prepared to mitigate the environmental effects of compounds like bleach to ensure they will not harm surrounding plants and wildlife.
In addition, the soft pressure washing process will go much faster while still offering a more thorough clean. Because of these reasons, it's often highly recommended to seek professional help for soft washing services.
Mandatory Safety Protocols for Soft Washing
There are some safety protocols to keep in mind when it comes to using washing products or chemicals. Our team always use safety glasses or safety goggles, as it is imperative to protect your eyes. We also wear well-fitted gloves that cover the forearms and are chemical resistant, because of skin irritation can occur from the chemicals. A hat may also protect your face from the chemical spray. Our professionals also wear the appropriate clothing for soft washing to protect their skin and avoid ruining attire.
Why Ross Property Services is the Ideal Choice for Soft Washing Services
Ross Property Services provides a wide range of home washing services, including soft washing. As a family-owned business located in Northeast GA, we have the expertise and are equipped to handle any sort of home washing job.
Our customers include residential homeowners, realtors, contractors, management companies, and commercial buildings. With a team of dedicated professionals, we are Atlanta's most dependable soft washing experts. But don't just take our word for it, check out our reviews on Google, then contact us to find out how we can help you today.