Commercial Soft Washing
Ross Property Services is a soft washing company that provides the top pressure washing services throughout Atlanta and the surrounding areas. We offer soft washing services to commercial properties and our number one priority is keeping our customers happy with our great service. Below are just a few things you should know regarding commercial soft washing.
A soft wash solution can clean deeper than the surface of any building materials due to the chemicals used in the solution. Essential soft washing equipment parts are the pump, the tank, the spray gun, and the hose. There are many different configurations, which will work with a wide range of soft washing solutions.
Removes Mold/Mildew
Damage-Free
Better Results
Uniform Cleaning
Advantages of Soft Washing
Soft wash systems use a much lower water pressure compared to pressure washers but can be more effective at getting the job done, depending on the surface. This is because it uses a mixture of high-quality cleaners, bleach, and water. While pressure washing only uses water, a commercial soft washing will clean your commercial workspace of any bacteria or algae. Moreover, the whole job can be done in just a day with results that stay for much longer thanks to the anti-bacterial solution. It's also a great solution for washing roofs, sidings, and other surfaces without any worries about damages.
A high PSI can be hard to control by someone who isn't experienced and may result in injuries. Such high pressures can also blow water through the roof or sidings of your commercial building, where it may soak into the insulation. This can pose a serious risk of getting moisture inside your building which can lead to mold growth or rot. So professional soft washing may be the best answer for your needs. Furthermore, pressure washing sidings can leave streaks behind where some areas are cleaner than others. In the end, using a pressure washer can be highly damaging and dangerous to some surfaces.
Leave It To The Experts – RPS Soft Washing Services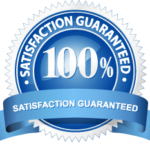 SCHEDULE SERVICE
Soft Washing Vs. Pressure Washing
Soft washing may sound a bit misleading, but it is also a form of pressure washing, just using a lower pressure per square inch (PSI). This process uses less than 500 PSI for cleaning and rinsing surfaces, and the tip used on the pressure washer is wider, so it has less pressure but covers more space. Moreover, commercial soft washing uses specialized chemicals for cleaning that work to dissolve dirt and living organisms on surfaces. However, the products we use for soft pressure washing commercial properties are all eco-friendly and are gentle enough that they won't strip the protective coating on your building's exterior. There are various surfaces onto which soft washing can be applied that pressure washing isn't suitable for, such as:
Vinyl siding

Wood panel siding

Cedar shake siding

Stucco and coquina

Outdoor rooted plant

Lanais, enclosures, and screens

Roofs
Compared to Pressure Washing
On the other hand, pressure washing is an incredibly effective solution for cleaning various surfaces on your commercial property, such as parking deck cleaning. But unlike power washers, a pressure washer won't need to heat water. Just keep in mind though, that the pressure will still be high, and it will be dangerous. As such, hire a professional to manage the pressure washing for the sidings of your commercial property. When using the pressure washing method instead of soft wash, we ensure that we are an appropriate distance away to avoid wearing down any material. A pressure washer can also be used to clean stone pathways and walking surfaces. Anything hard with deep grooves can keep dirt embedded and will make a great area for pressure washing. Here are a few surfaces where pressure washing will be the perfect solution.
Treated wooden decks

Concrete driveways

Stone walkways

Brick buildings

Stucco siding
Products Used in Soft Washing
Apart from knowing the parts and equipment used in commercial soft washing, it's also best to learn more about the chemicals and products involved in this process. There are plenty of biodegradable choices that you can use, which provides an environmentally friendly option. When it comes to commercial soft washing, less is more. Here are a few ingredients that are used when making a solution for soft wash roof cleaning or cleaning other areas.
Cleaning Surfactant
This helps to loosen, trap, and carry dirt along with other substances away from surfaces. It is the cleaning equivalent to heavy-duty dish soap in the kitchen and improves the cleaning power of water.
Bleach
Serves to kill mildew, mold, algae, moss, fungi, and other organisms. It also kills roots to prevent further damage to any surface. Depending on the job at hand, it's best to use a particular concentration to ensure a thorough clean, so make sure you call a professional to soft wash your business property.
Water
This is used to dilute the bleach and activate the surfactant if it's needed in a weaker concentration.
Safely Using a Soft Washer
Because commercial soft washing equipment is still powerful and chemicals are involved, there's still a chance that someone can get hurt while using them. Here are a few safety protocols that we keep in mind when using a soft washer.
Always follow the provided chemical guidelines on the product label.
Always keep protective gear on your body, such as gloves and goggles when using a soft washer.
Always spray water on plants and vegetation before and after using a soft washer.
Always flush the sprayer and pump it with fresh water after every use to keep it clean.
Ross Property Services for Businesses
At Ross Property Services, we provide commercial exterior cleaning services with soft pressure washing. Our environmentally friendly solutions kill all kinds of organisms, ensuring a cleaner and safer workplace. To give your commercial building a lasting clean and for a free estimate, call us at (770) 783-6656. We also offer residential soft washing services!