Commercial Tennis Court Cleaning
AN AESTHETICALLY PLEASING TENNIS COURT REQUIRES MORE THAN A SIMPLE GROUNDS-MAINTENANCE ROUTINE.
Essentially, tennis court cleaning calls for the precision of a professional team. The delicate surface of a tennis court needs careful maintenance to preserve its life while guaranteeing the players' safety. At Ross Property Services, we are committed to providing the best care for your tennis court. With our tennis court cleaning services, we ensure you'll have a long-lasting and appealing court that's safe to use year in, year out.
Tennis Court Cleaning – Before and After
Move the slider to see this tennis court's transformation after Ross Property Services finished the job! The sun came out, too.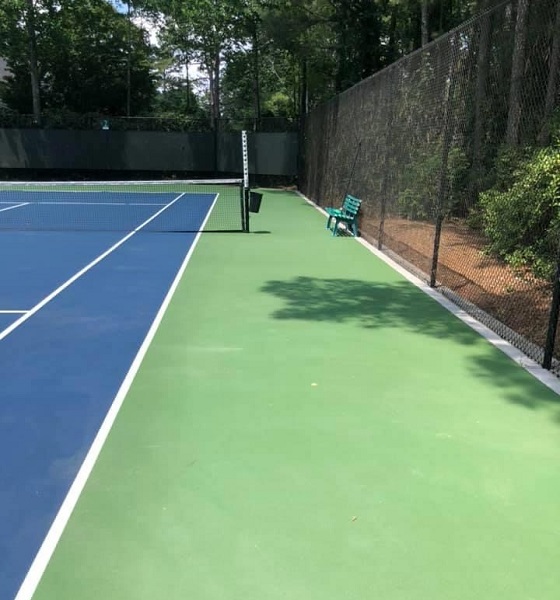 Cleaning Your Tennis Court Surface
Neat and appealing surroundings help boost our moods and sense of well-being. As such, a clean and well-maintained tennis court goes a long way in enhancing the players' performance. But that's just one reason you need to keep the court clean; there are loads of other benefits.
On the other hand, neglecting regular tennis court maintenance can lead to a host of serious problems. Some of them include: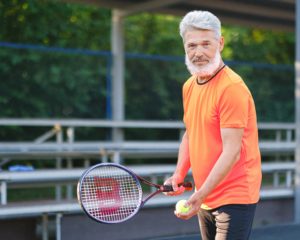 Poor Playing Conditions
Tennis court surfaces are delicate, and without proper maintenance, their condition can quickly deteriorate. As a result, this may significantly compromise the players' performance.
For instance, neglecting to perform regular walkthroughs may leave issues such as cracks and low spots unnoticed. On the same note, spills from foods or drinks may seep into the ground and affect its texture.
Essentially, surface uniformity ensures consistency and contributes to a better playing experience. Proper maintenance is crucial to keeping the court in top condition at all times.
Potential Lawsuits Due to Injuries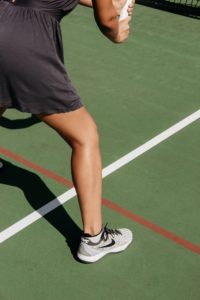 As a tennis court owner/manager, you owe the players a duty of care for any structural defects that may cause accidents. If a player trips on debris or misses a low spot and topples over while playing, they may decide to sue you for any injuries sustained. For this reason, you should ensure the court is always safe for the players.
Tennis court maintenance is a year-round activity. Ensure you check and blow off any debris and leaves daily. You should also dry any water that collects on the court. Doing a regular light cleaning once every few months also helps eliminate any foreign dirt that may damage the surface.
Overall, your tennis court will require professional washing annually and resurfacing every 5-8 years.
Should You Pressure Wash a Tennis Court?
Pressure washing helps remove stubborn dirt from surfaces, but it can be damaging on a tennis court. A tennis court surface is fragile, and requires soft washing to preserve its structural strength.
However, it's not uncommon for people to pressure wash tennis courts. Some professional cleaning companies even offer the service. But with time, you may start noticing wand scars on the court. This can alter the surface uniformity and negatively impact the playing experience.
Besides, repairing a tennis court is cost-intensive. It can set you back thousands of dollars. That said, one should avoid pressure washing as convenient or affordable as it may be.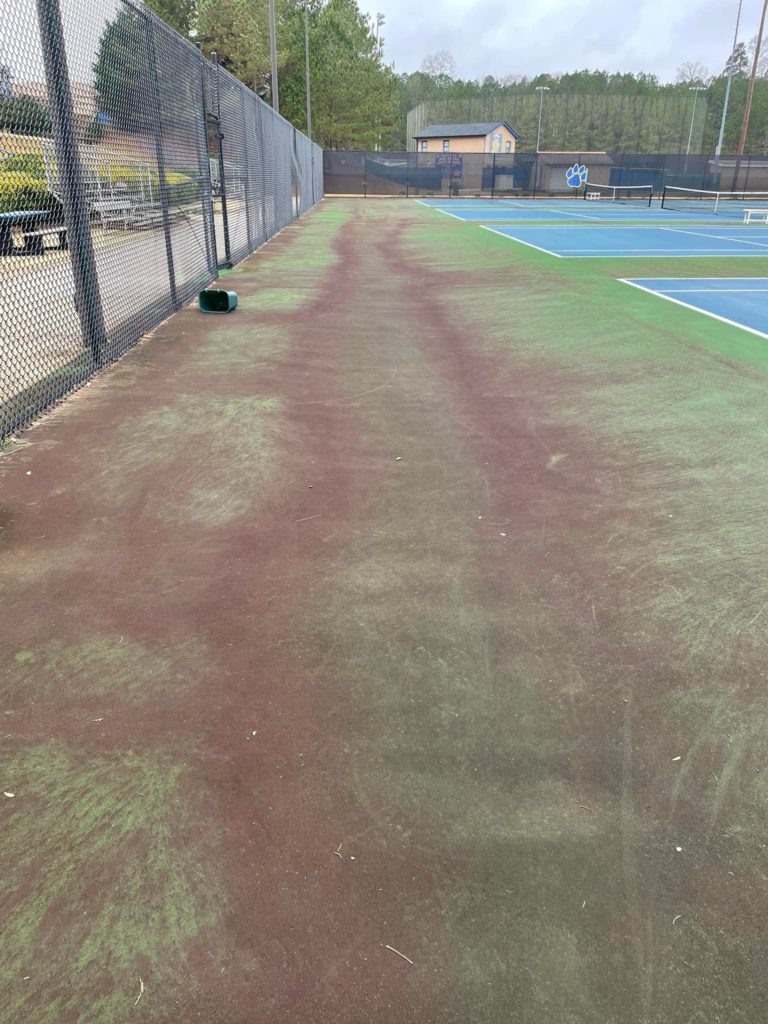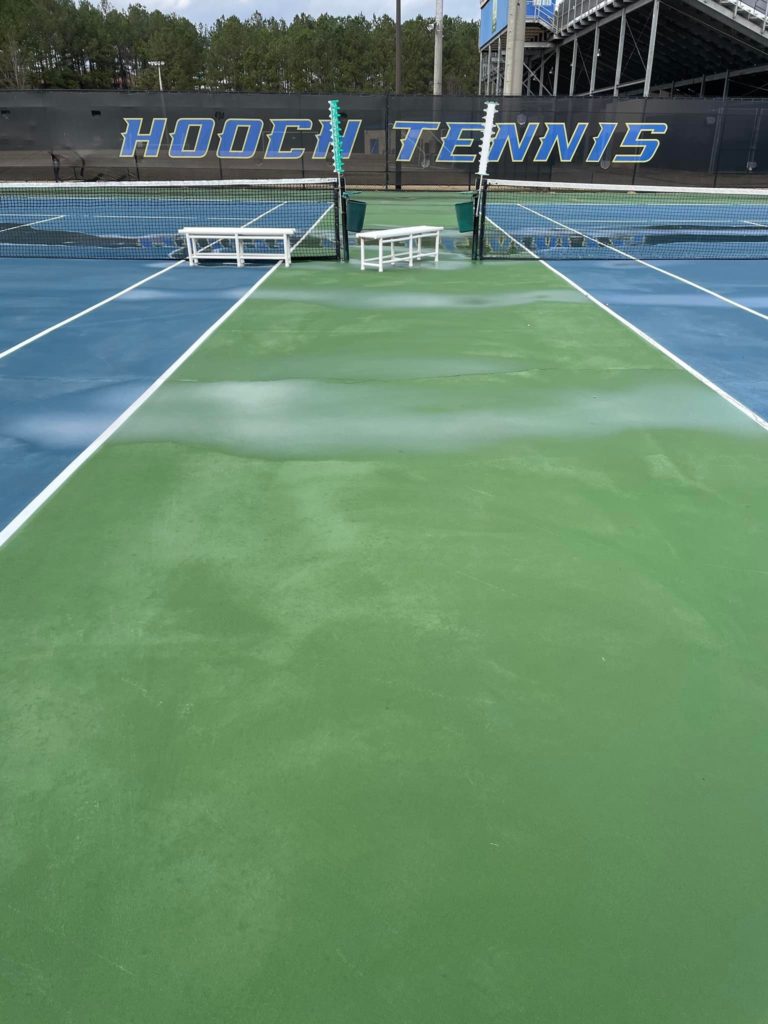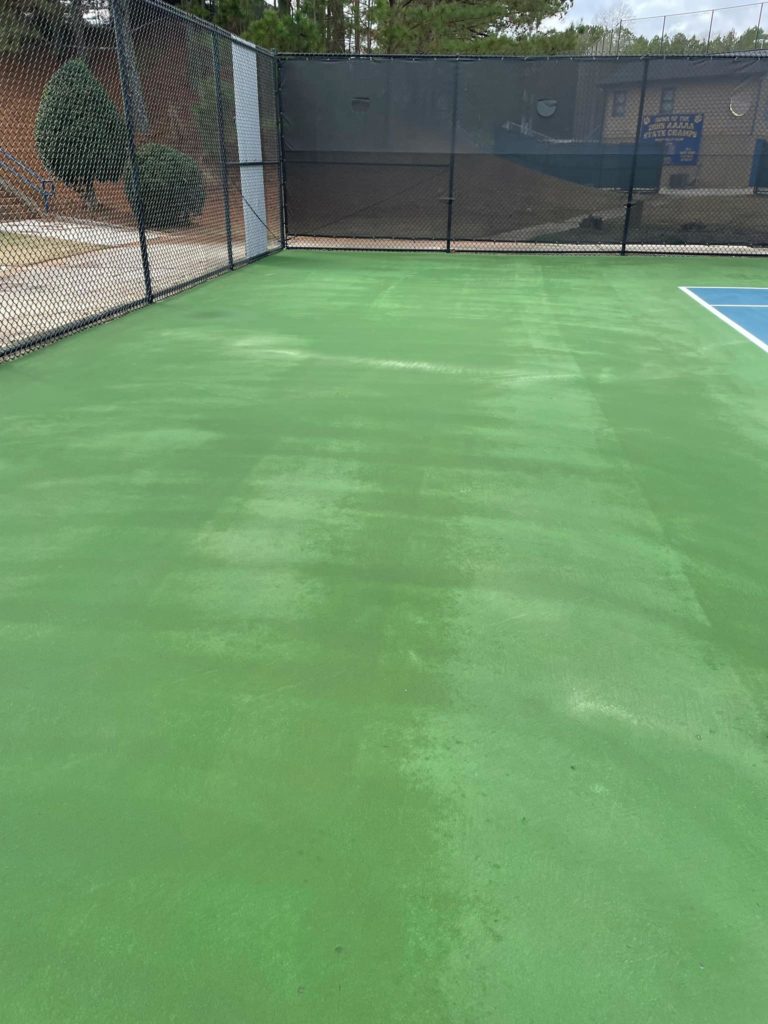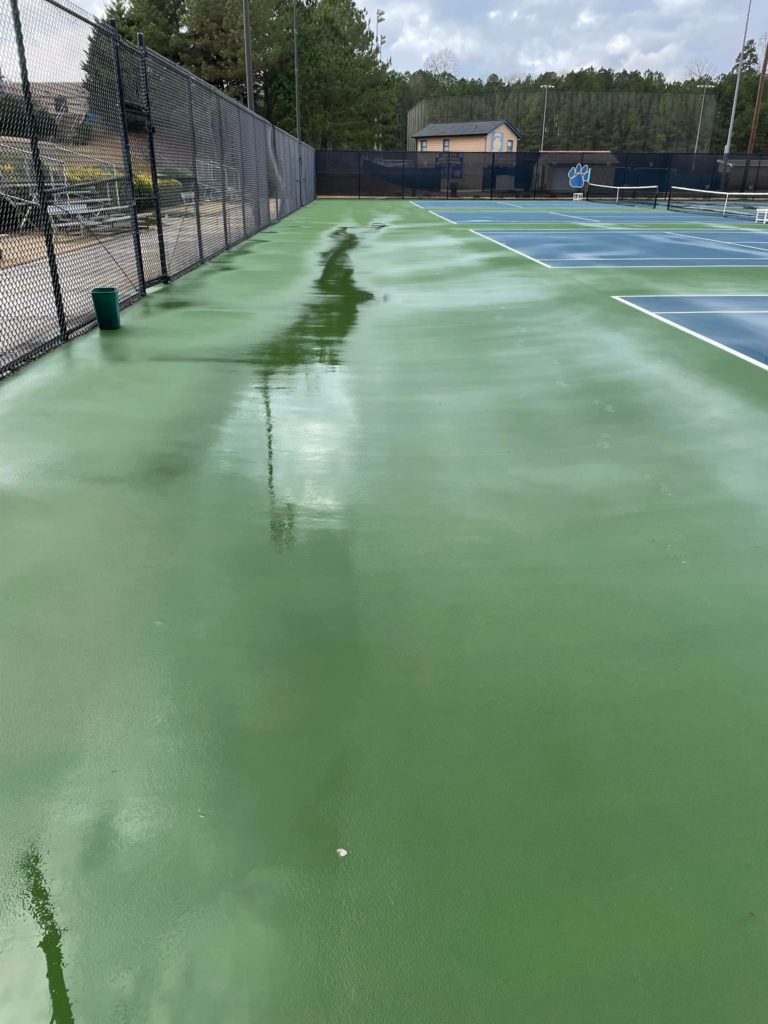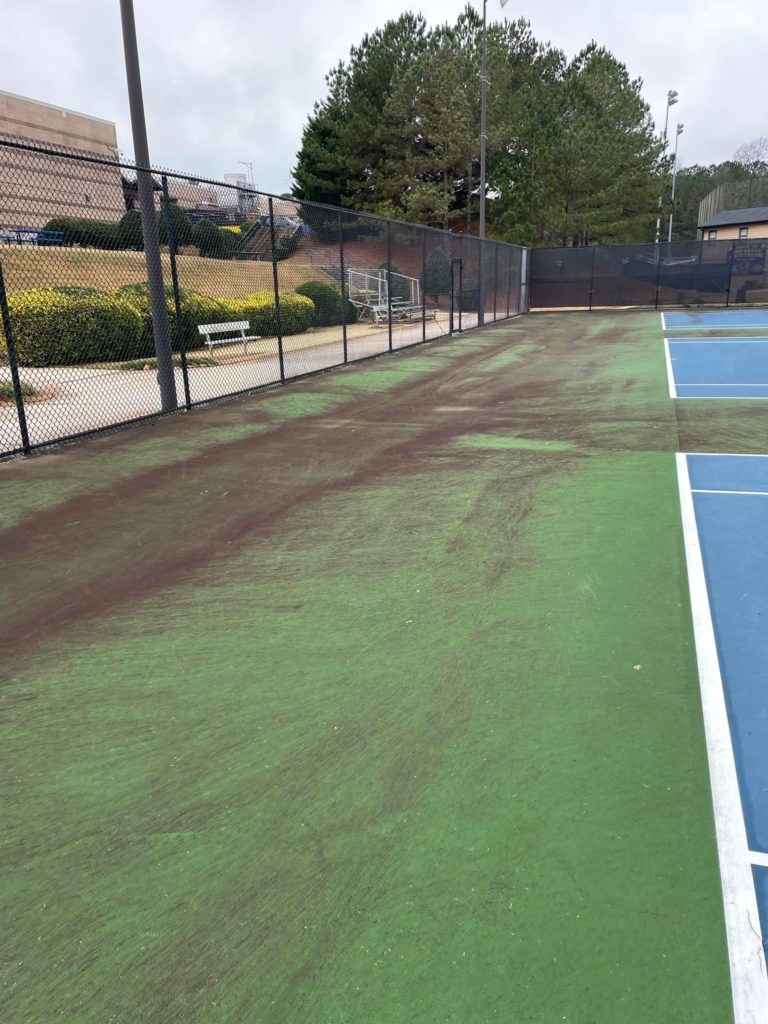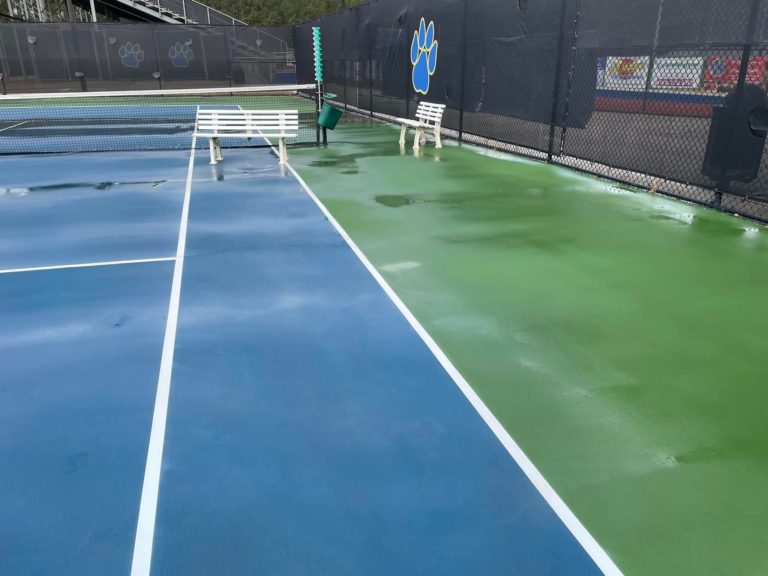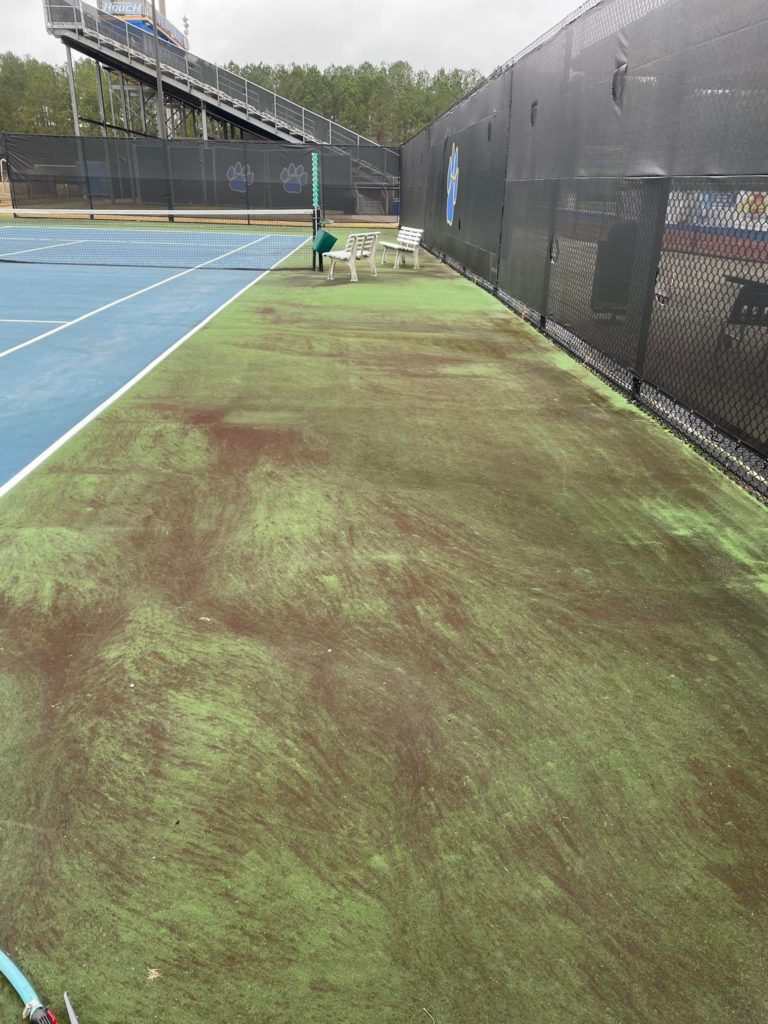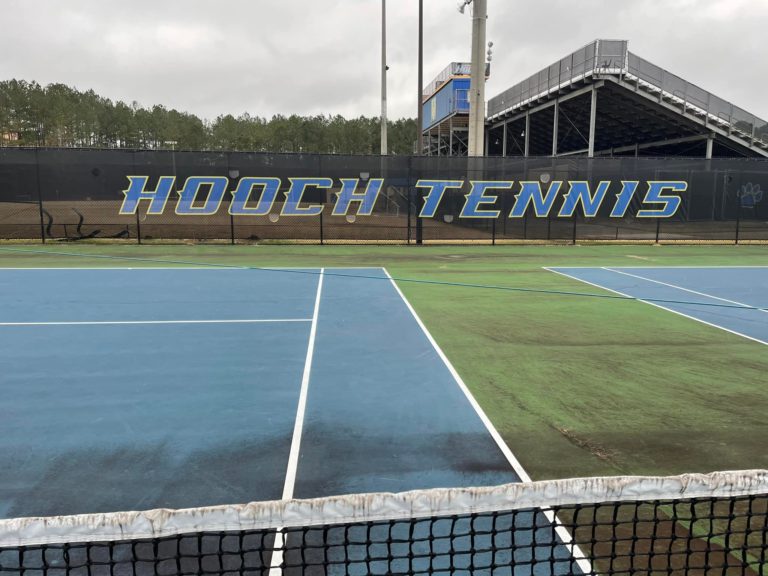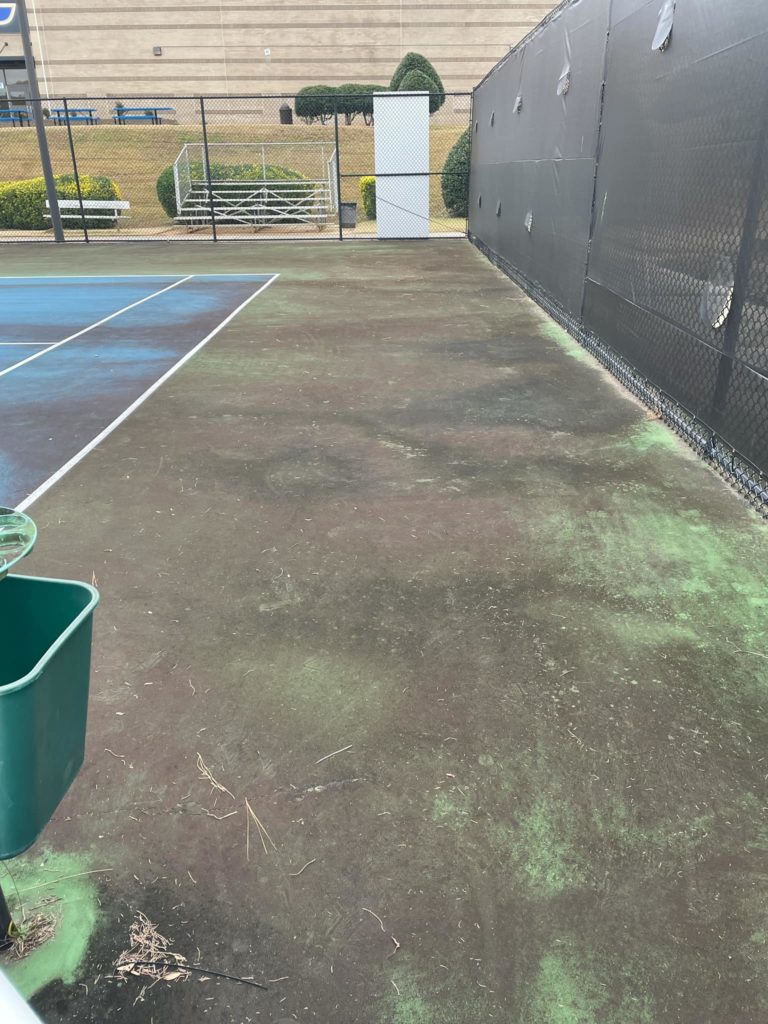 Why Have Your Tennis Court Cleaned By Professionals?
Cleaning a tennis court may seem like a simple task, especially if you're a DIY enthusiast. But even minor rookie mistakes can turn out to be costly in the long run. For instance, the use of harsh chemicals or the wrong equipment can damage the court's surface. This can lead to a poor experience for players and cost you extra money in repairs.
It's okay to perform regular maintenance on your own, but when it comes to actual washing, you should hire professionals to do the job. Professionals know which solutions are ideal for every type of surface and the proper equipment to use. This way, you can rest assured your tennis court is in good condition all year round.
Recommendations for Tennis Court Cleaning and Maintenance
A proper cleaning and maintenance regime can help maintain your tennis court's aesthetic appeal until the next resurface. Here are some basic maintenance tips that you can follow: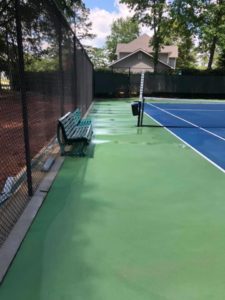 Blow off any debris and leaves from the ground daily.
Dry any water that gathers and watch out for low spots.
Inspect the court regularly for cracks and have them repaired immediately.
Get the paint redone whenever it begins to fade.
Avoid carrying food and colored drinks to the court.
Use only tennis shoes on the court.
Post signs around the court with rules like, use tennis shoes only, no food and drinks, do not use skateboards, etc.
Clean the surfaces using tennis court-recommended detergents and equipment.
Schedule professional cleaning services annually.
Do not pressure wash your tennis court.
Resurface the grounds every 5-8 years.
How Much Does Tennis Court Cleaning Cost?
The cost of cleaning a tennis court will depend on your court's size, the cleaning method employed, cost of the materials used, among other things. For an estimate of how much you're likely to spend, please get in touch for a quote.