Why Pressure Washing?
PERFORMED PROPERLY BY TRAINED PERSONNEL, PRESSURE WASHING CAN BE A VERY EFFECTIVE APPROACH TO MAINTAINING THE AESTHETICS OF MANY OF THE VERTICAL AND HORIZONTAL SURFACES FOUND IN COMMERCIAL REAL ESTATE.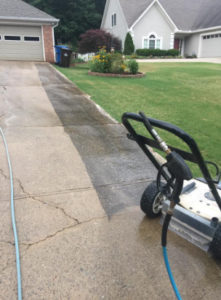 In the hands of an inexperienced worker, however, pressure washing equipment and chemicals can be very dangerous and cause very expensive damage to your property within a matter of seconds. Further, improperly disposing of certain types of contaminants and harsh chemicals can also result in stiff fines levied by the EPA. Ross Property Services brings the very latest in commercial-grade equipment, technical knowledge, and safety to every project. Our trained professionals understand which chemicals will work best on a particular type of stain without damaging the surface they are cleaning or the immediate surroundings. They understand when to use hot water and when to use low pressure rather than high.
See our pressure washing videos
Leave It To The Experts. Call RPS Today!
SCHEDULE SERVICE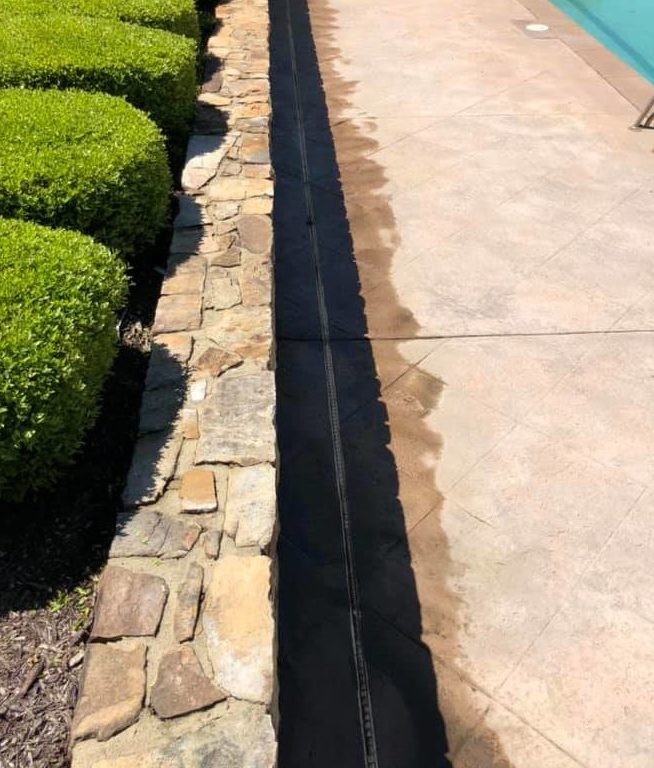 WHAT'S THE DIFFERENCE AND WHY DOES IT MATTER?
Pressure Washing vs Soft Washing
Pressure washing uses highly pressurized water and chemicals to remove dirt and grime from surfaces. Soft washing is a gentler method that uses a chemical-based solution to break down dirt, grime, and algae without damaging fragile surfaces.
PRESSURE WASHING
Recommended for these applications:
Brick
Concrete
Aggregate
Gum Removal
Boat Hulls
SOFT WASHING
Recommended for these applications:
Stucco
Wood Material
Painted Wood
Metal Building
Asphalt Shingles
Cedar Shake