Pressure Washing Services in Gainesville
You've probably seen and admired the before and after pictures of a pressure-washed home in the past. While most people think it's a touch-and-go job, pressure washing is more than switching on the pressure washer and blasting away.
There's a specific approach to pressure washing that only an experienced professional can accomplish. Below is the process of professional pressure washing.
Use the correct pressure – adjusting the pressure of your washer will determine how successful you are at cleaning your home. 1500 to 1800 psi is all you need to blast away dust, loose dirt, and cobwebs. However, removing loose paint and layers of built-up dirt might require 2500 psi or more.
Choose the proper nozzle – different nozzles are best suited for varying jobs. For the exterior of your home, a professional will typically use a wide-fan nozzle for the best results.
Prep the exterior – a pressure washer blast can cause damage if not appropriately regulated or the house lacks proper preparation. Therefore, it's essential that you prep your home. Some things you may want to do include caulking cracks and holes and covering exterior lights, electric outlets, and switches to prevent electrocution.
Point the wand at a 45⁰ angle – one of those practices only a professional would know; holding the wand at a 45⁰ angle and spraying from a 12-inch distance prevents wall damage. Similarly, moving further away is imperative as you increase nozzle pressure.
As you can see, the pressure washing techniques above aren't something every homeowner knows. That's why it's essential that you leave the job to a professional. Otherwise, you risk damaging your house more or doing a substandard job.
If you're looking for pressure washing in Gainesville, Ross Property Services is your go-to service provider. With years of experience keeping commercial and residential properties clean and well-maintained, we know what works where and how.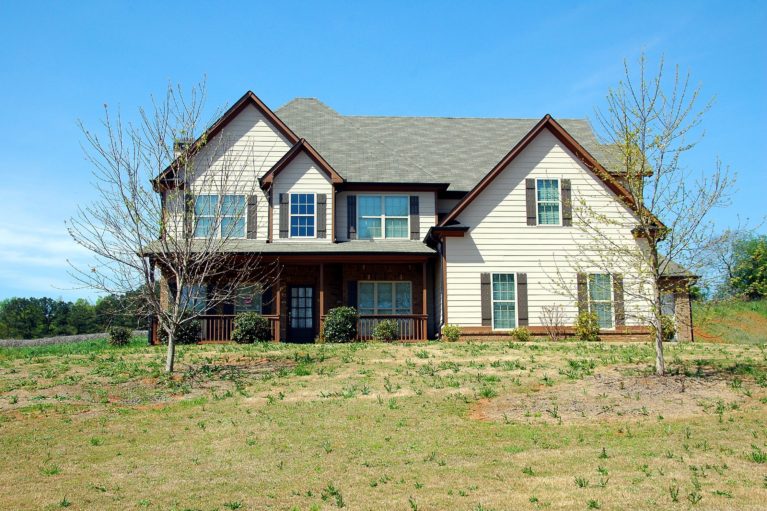 Residential Pressure Washing
Gainesville, GA
Residential pressure washing is as essential as commercial cleaning. Pressure washing your property has multiple benefits, whether you're a real estate investor, HOA, or homeowner. For starters, it improves your home's curb appeal. The exterior of your home is the first thing people see. Therefore, it's paramount that you keep the exterior as clean as your interior. Our residential pressure washing covers exterior walls, roof, driveway, doors, and windows. Secondly, cleaning reduces wear and tear. For instance, regular pressure washing of your home's siding prevents discoloration and fading. Most importantly, pressure washing your residential property removes mold, grease, mildew, and other elements that can cause injury or diseases.
Learn More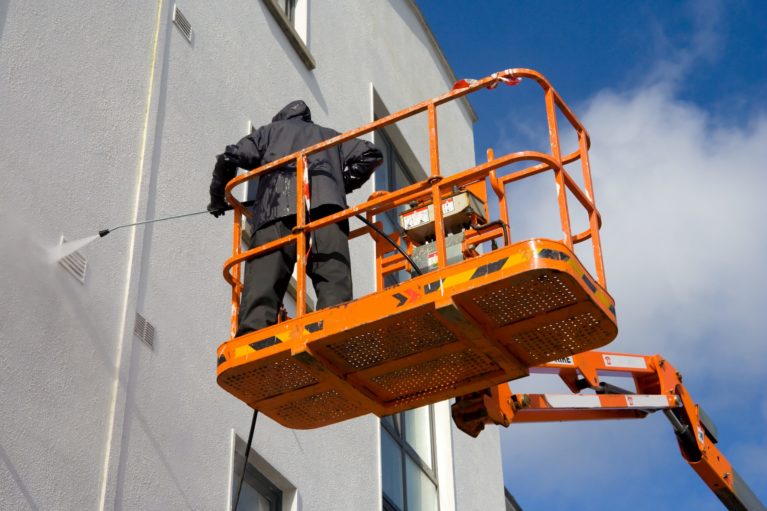 Commercial Pressure Washing
Gainesville, GA
Commercial properties also need regular cleaning to enhance their safety and hygiene standards. The areas to focus on for commercial pressure washing services include exterior and interior walls, entrances, sidewalks and pathways, parking lots, and waste disposal areas. Pressure washing these surfaces ensures there's little to no build-up of materials such as mold that may cause illnesses or oil, grease, and chemical spills that can cause physical injury. Most importantly, pressure washing your commercial property keeps the place clean and tidy, enhancing customers' perception and making it a comfortable and healthy workplace for employees. Whether you opt to pressure, soft, or power wash your property, the bottom line is it needs to be clean. However, the best way to ensure the cleaning job is thorough is to work with a professional team of home and commercial cleaning professionals such as Ross Property Services.
Learn More