Tennis Court Cleaning in Atlanta, GA
Ross Property Services is Atlanta's number one trusted tennis court cleaning company. We have earned a reputation for providing great service with exceptional customer care. We have the honor of serving many of the tennis court commercial properties in Atlanta, including homeowner association owned tennis courts, private clubs, parks, and gyms. Our number one priority is keeping your players safe. Grim, mildew, and mold can easily build up on tennis courts, especially in our climate. That is not an ideal platform for tennis players to have a game because it can make the ground slippery and can be dangerous. The surface of a tennis court needs full and frequent maintenance to preserve the life of the surface. Many of the hard courts in this area are topped with acrylic to keep the floor more even and bouncy for players. Keeping that acrylic in good shape is essential to that purpose, too. Contact Ross Property Services in Atlanta, GA to learn more about our tennis court cleaning services.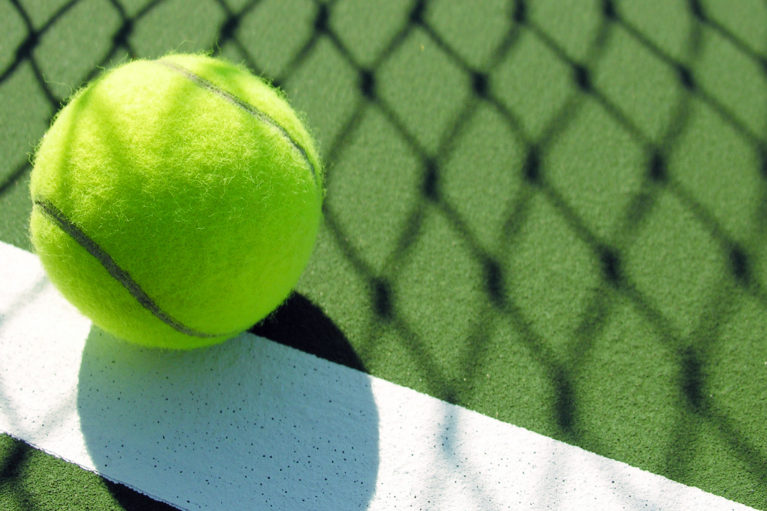 Professional Tennis Court Washing
Atlanta, GA
Cleaning a tennis court may seem like a simple task, especially if you're a DIY enthusiast. But even minor rookie mistakes can turn out to be costly in the long run. For instance, the use of harsh chemicals or the wrong equipment can damage the court's surface. This can lead to a poor experience for players and cost you extra money in repairs. teIt's okay to perform regular maintenance on your own, but when it comes to actual washing, you should hire professionals to do the job. Professionals know which solutions are ideal for every type of surface and the proper equipment to use. This way, you can rest assured your tennis court is in good condition all year round.
Learn More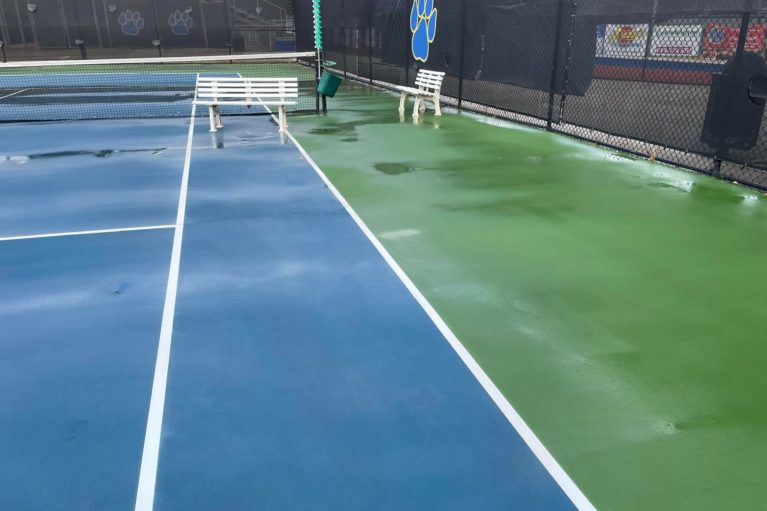 Tennis Court Maintenance
Atlanta, GA
Blow off any debris and leaves from the ground daily. Dry any water that gathers and watch out for low spots. Inspect the court regularly for cracks and have them repaired immediately. Get the paint redone whenever it begins to fade. Avoid carrying food and colored drinks to the court. Use only tennis shoes on the court. Post signs around the court with rules like, use tennis shoes only, no food and drinks, do not use skateboards, etc. Clean the surfaces using tennis court-recommended detergents and equipment. Schedule professional cleaning services annually. Do not pressure wash your tennis court. Resurface the grounds every 5-8 years.
Learn More