Tennis Court Cleaning in Alpharetta
Ross Property Services has built a name for itself as a company that goes above and beyond to meet the needs of its clients. We've been honored to provide maintenance services for many of Alpharetta's public and private tennis courts, including those owned by homeowner associations, parks, gyms, and private clubs. Maintaining the safety of your players is our top priority.
Due to our muggy and humid climate in Georgia, filth, mold, and mildew can quickly accumulate on tennis courts. Tennis players should avoid playing on that surface since it can render the floor slick and risk their safety. To keep a tennis court's surface in good condition, it must be thoroughly cleaned and maintained on a regular basis. Acrylic is sometimes used to coat the surfaces of the hard courts in the Alpharetta area, which helps maintain the surface more level and bouncier for the athletes. Maintaining the condition of the acrylic in question is also critical. Contact Ross Property Services in Alpharetta, GA, to learn more about our tennis court cleaning services.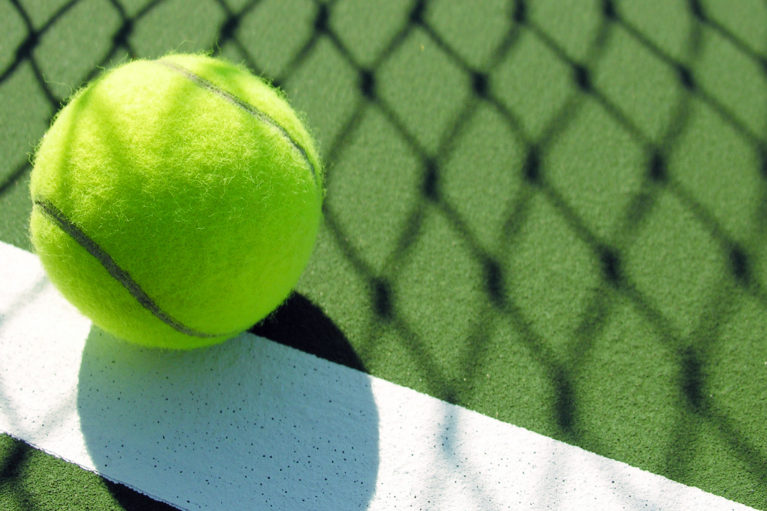 Professional Tennis Court Washing
Alpharetta, GA
Keeping a tennis court clean may appear easy if you're a do-it-yourself aficionado. However, even the smallest mistake can end up costing you in the big scheme of things. For example, the court's surface might be damaged if harsh solvents or inappropriate equipment are used. Players may have a terrible time, and you'll have to pay for additional repairs. While it's fine to handle routine maintenance by yourself, it's best to leave the actual washing to the pros. Professional cleaners know exactly what products and equipment to use on each surface type. This will ensure that your tennis court is in perfect working order throughout the year.
Learn More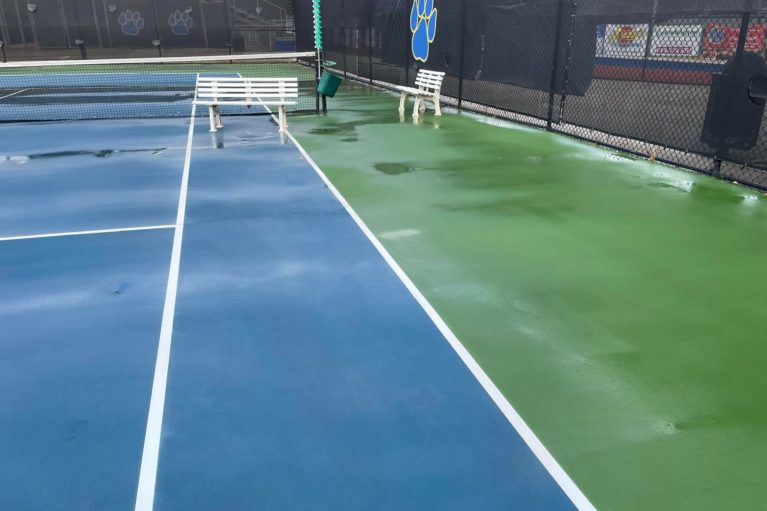 Tennis Court Maintenance
Alpharetta, GA
Tennis courts should be maintained regularly to extend their lifespan. The tennis court should be swept every day to remove any leaves or other debris that may have accumulated there. When you hire the professionals at Ross Property Services, we will examine the court for cracks and repair them immediately. We'll remove any stains using tennis court-approved detergents and equipment and reapply any faded paint.
Learn More