Commercial Glass Repair in Cumming
A systematic and professional approach to glass scratch removal is important to maintain the beauty of your home.
Our technicians will clean the entire surface of the glass, making sure to remove any dirt, smudges, fingerprints, or other contaminants that may be present.
Once the surface is clean, we will then use a fine-grit buffer tool or abrasive compound to gently scrape away the scratch.
For deep scratches, we'll add a resin and polish the surface of the glass, resulting in a clear and scratch-free finish.
You might be thinking that glass scratch removal is something you can do on your own. However, it's best to hire a professional for this type of work. Professionals from Ross Property Services have ways of effectively removing scratches from glass, ensuring that your windows look as good as new in no time.
Hiring a professional is something that you should consider if you want to achieve optimal results when having your glass repaired. Professionals have the necessary skills, experiences, and tools to get the job done. Additionally, Ross Property Services is a company you can trust. We have handled thousands of glass scratch removal projects for commercial clients in Northeast, GA.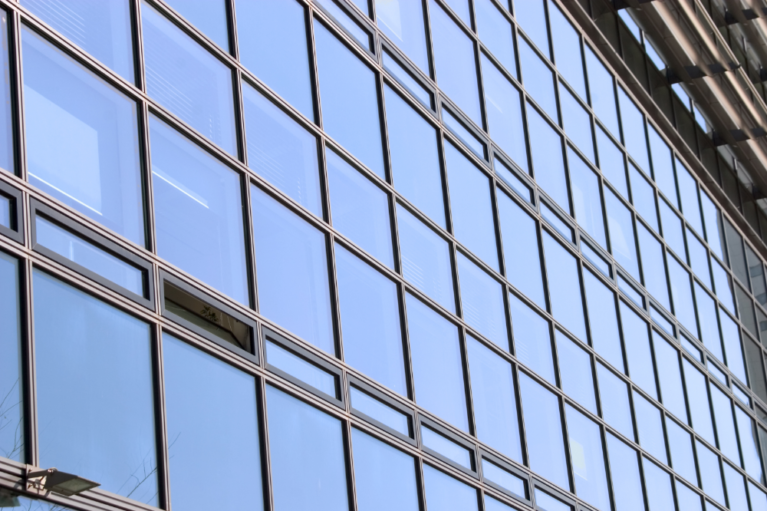 Commercial Glass Repair
Cumming, GA
For commercial buildings, insulated glass and thermopanes are commonly present as these types of architectural glass can stand up to the elements and provide energy efficiency. Some even use solar protection coated glass to reduce the heat that comes in. This is especially true for high-rise buildings that tend to experience more direct sunlight. There are different ways commercial glass can get scratched. Some of the common causes include cleaning the windows, vandalism, construction work, or thermal stress fractures. You can expect your commercial glass to get scratched from time to time. However, with proper care by calling on RPS for glass repair when necessary, you can keep the glass in good condition for many years.
Learn More