Tennis Court Cleaning in Cumming
A tennis court is one of the biggest investments for any property owner. It is also one of the most visible, so it is important to keep it looking its best. Regular cleaning and maintenance will prolong the life of your court and keep it looking pristine. When doing tennis court cleaning, it is important to properly prepare the space. This includes clearing the area of all debris, setting up a containment system to prevent runoff, covering any sensitive areas such as those with flowers, plants, or shrubs, and turning off any electrical outlets in the area.
After the preparation, we will then start applying a detergent, wash the court with low pressure, and rinse it off with high pressure. When you hire Ross Property Services to do your tennis court cleaning, you don't have to worry about these time-consuming preparations and processes. We will carefully and thoroughly pressure wash your tennis court, removing any build-up using our high-powered equipment. Because tennis court surfaces require a more delicate touch, we'll use the right cleaning solution so that nothing is damaged.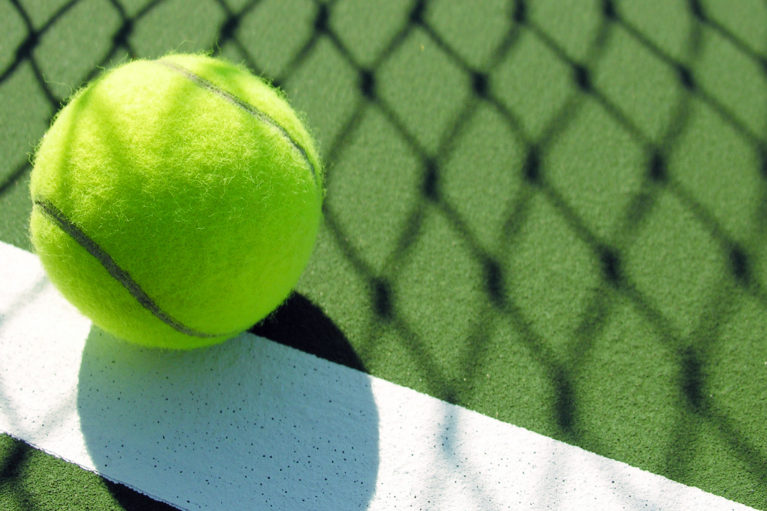 Professional Tennis Court Washing
Cumming, GA
The majority of tennis court owners, whether it is an HOA, business park, or even a single home court, want to keep their place looking neat by regularly pressure washing the area. Many would choose to do this themselves thinking that it is an easy task. But in reality, there are a lot of things to consider before starting to pressure wash a tennis court and it is best to leave this job to the professionals. Working with Ross Property Services means you are gaining access to years of experience, the best equipment in the industry, and the safest and most effective methods available. These are just some of the benefits of having your tennis court professionally pressure washed by Ross Property Services. Not to mention saving you time and money.
Learn More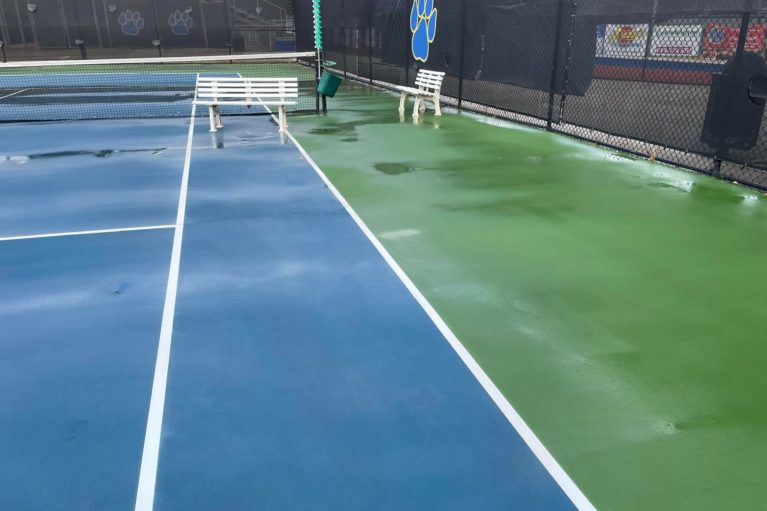 Tennis Court Maintenance
Cumming, GA
Maintaining a tennis court is vital to keeping it clean and prolonging its life. Keeping tennis courts clean also helps attract new players and keep existing ones coming back. Fallen leaves, twigs, and other debris should be removed from the court surface regularly. Water can pool on the court and cause moss or algae to grow, as well as make the surface slick and dangerous. Removing sitting water can help maintain your court longer. Plants, flowers, and shrubs should be trimmed back so they don't crowd the court or impede play. You should always check the drainage, avoid delaying any repairs, and be sure to consult with a professional if you have any questions.
Learn More